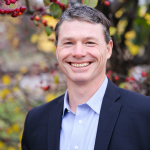 Michael Strigel, President and Executive Director
mstrigel@naturenet.com
A Wisconsin native, Mike is a graduate of Cornell University with a Bachelor's degree in Communication and the University of Wisconsin—Madison with a Master's degree in Land Resources. His previous field experience with The Prairie Enthusiasts, the International Crane Foundation and other organizations has taken him through the prairies, savannas, forests, and wetlands of Wisconsin as well as stints in the forests of southern Oregon and northern California. Mike most recently was executive director of Gathering Waters: Wisconsin's Alliance for Land Trusts. Prior to 2007 Mike spent eight years at the Wisconsin Academy of Sciences, Arts and Letters where he was Executive Director since 2003. At the Academy, Mike directed a national conference celebrating the 50th Anniversary of Leopold's A Sand County Almanac, one of the personal highlights of his career.
Advancement Team 
Kelley Van Egeren, Director of Development & Stewardship
kelley@naturenet.com
Like Aldo Leopold, having grown up on the Mississippi River, Kelley has a strong connection to the environment and a lifelong commitment to introducing others to the joy of spending time in nature.  Having worked at the nature center since 2003 in development and communications, Kelley's experience in strategic management, grant writing, event planning and marketing helps her connect the community's needs with the center's mission.  Aldo Leopold once said, "There are some who can live without wild things, and some who cannot."  Kelley cannot. In her free time, Kelley enjoys hiking, biking and antiquing.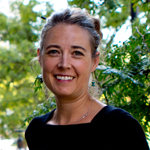 Betsy Parker, Strategic Development Manager/
Nature Net Coordinator
info@naturenet.com
Betsy began work at the Nature Center as a naturalist educator and as coordinator of Nature Net in the year 2000. After taking a break to raise children and pursue other environmental education endeavors, Betsy is back at ALNC coordinating Nature Net and as a member of the Development Team. When not at the Nature Center, Betsy serves as a board member to the Wisconsin Association for Environmental Education and works on projects such as installing an outdoor classroom at her children's' school, and working to pass the Wisconsin Children's Outdoor Heritage Resolution. Betsy is pleased to be able to tie her working life to the teachings of Aldo Leopold who said, "when we see land as a community to which we belong, we may see it with love and respect."
Tracy Marks, Membership Manager
tmarks@naturenet.com
As a member of the Advancement Team, Tracy raises support for the Aldo Leopold Nature Center through Membership and Direct Mail programs. Prior to joining ALNC, Tracy served as the Executive Director for Madison Youth Choirs, a youth music education organization, where she was responsible for all marketing and fundraising activity including annual fund development, major gift work and grant writing. Combining a love of education, a passion for the environment and delight in seeing children discover the wonder of nature, Tracy is thrilled to be a part of the ALNC team. She holds an MBA in Arts Administration from UW-Madison and a BFA in Arts Administration from Viterbo University in La Crosse. Away from the office, Tracy enjoys spending time with her family, just about anything involving the outdoors, yoga and singing.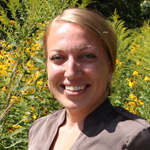 Cara Erickson, Marketing and Communications Manager & Designer and Programmer of Exhibits and Digital Curricula
cara@naturenet.com
With a background in Graphic Design, Cara joined the Aldo Leopold Nature Center October 2013 in a part-time capacity as Designer and Programmer of Exhibits and Digital Curricula. Late summer, after years of managing and marketing a busy café on Madison's east side, she was awarded a promotion to Interim Communications Manager. Born and raised in Dane County, Cara developed a love for nature at an early age. She grew up camping, hiking and canoeing throughout Wisconsin and other parts of the country. She believes strongly in the power of community with nature and its ability to empower individuals, build relationships and, ultimately, sustain life.
Education Team
Virginia Wiggen, Nature Center Director
education@naturenet.com
Virginia began working at ALNC in 2007 and oversees all of the education programs. She grew up exploring the prairies of North Dakota and holds a bachelor's degree in Biology from Concordia College and a graduate certificate in Environmental Education from University of Minnesota Duluth. She enjoys all outdoor activities, but canoeing, camping and gardening are at the top her list.
Brenna Holzhauer, Director of Exhibits and Digital Curricula; Nature Net Coordinator
Brenna@naturenet.com
Brenna manages the development and facilitation of exhibits, programs, and curricula to combine the best of 'high-touch' nature education with 'high-tech' theaters, exhibits, and technology to represent a new approach for guiding students and visitors to understand the complex interactions between climate, energy, and life on Earth. She also coordinates Nature Net – a non-profit consortium of outdoor learning centers in South-Central Wisconsin. Brenna holds a Bachelor of Arts in Anthropology from the University of Wisconsin – Madison and a Master of Arts in Teaching in Museum Education from The George Washington University, and has significant education and professional experience in curriculum development and environmental and climate education. Experience includes managing the Education Department at Earth Day Network and coordinating a large-scale Sustainability for the 21st Century exhibition at the United States Botanic Garden. Brenna has a passion for life-long learning and a deep interest in nature and the environment, which is fueled by her love of any activity that involves being outdoors.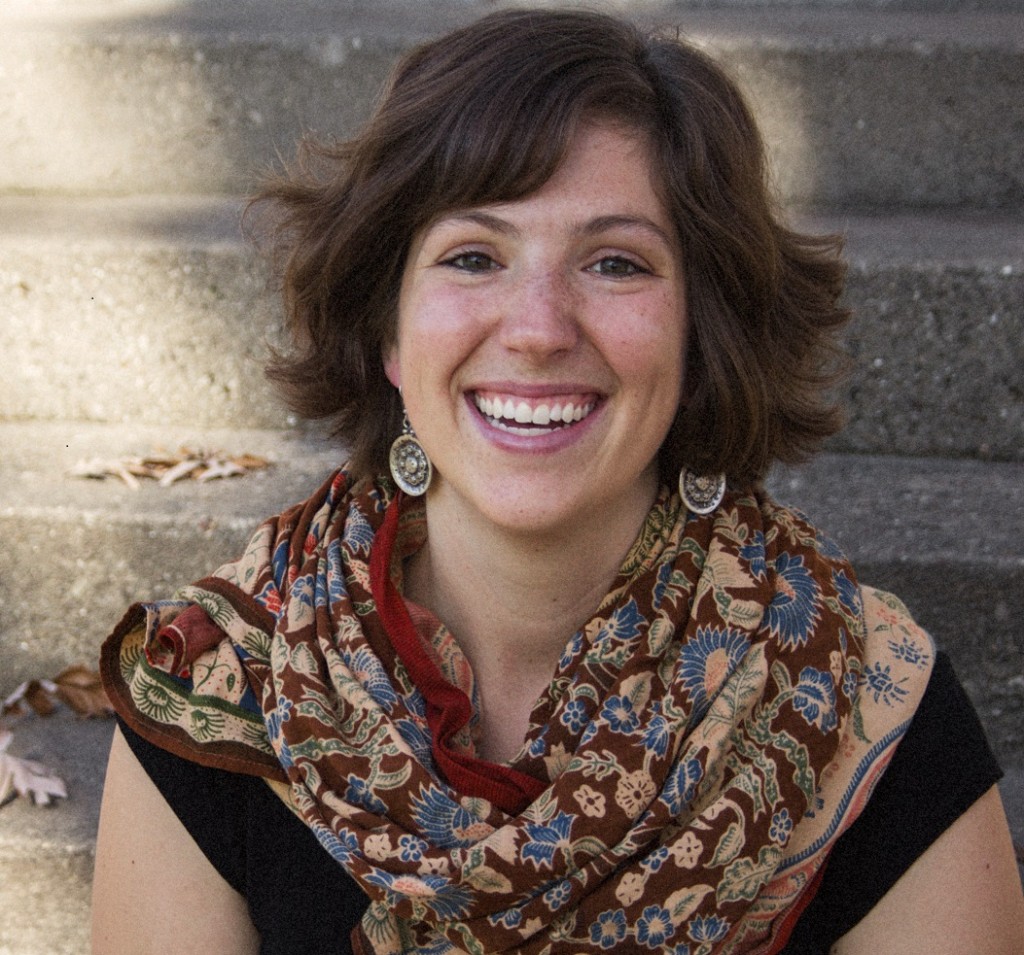 Creal Zearing, Public Program Coordinator
czearing@naturenet.com
Creal is the Public Programs Coordinator here at ALNC, but you may recognize her from her previous posts at some of Madison's other great environmental organizations: working in the front end at the Willy Street Co-op West, running youth programming at the West Lussier YMCA, as the Assistant Manager at the Goodman Youth Grow Local Farm of Community GroundWorks, or as an intern for Sustain Dane. Before moving to Madison, Creal loved working as a Naturalist at Eagle Bluff Environmental Learning Center in Lanesboro, MN, where she earned a Certificate in Environmental Education. She graduated from Knox College in 2010 with a degree in Environmental Studies and Spanish. She misses her family in rural Princeton, IL, as well as the lakes and prairies of Green Oaks.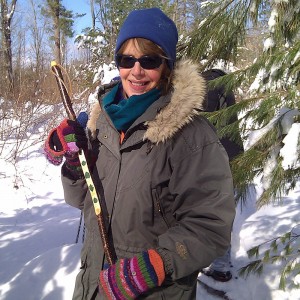 Kathy Waldera, Education Assistant
kathy@naturenet.com
Learning to ride a bike on the sidewalks of Chicago, riding headlong into more than a few hardwood trees, Kathy has forever been connected to the outdoors. Many years and bike rides later, Kathy has shared the wonder of nature through environmental education programs in La Crosse, and for over 10 years at ALNC. Kathy has a BS from the University of Wisconsin Stevens Point, and an MA from Bowling Green State University. These educational achievements led to work experiences in the mountains of upstate New York and the University of Alaska-Fairbanks. Ask her sometime about meeting a herd of Caribou in the Alaska Range. Kathy's family and friends are her heart and soul. Her husband has maintained his sense of humor for 25 years and her amazing daughter is a student at University of Wisconsin-Whitewater.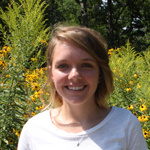 Lauren Bradshaw, Visitor Services Manager
visitorservices@naturenet.com
Lauren is a recent graduate of the University of Wisconsin-Madison with a M.S. degree in environment and resources. She has a background in plant community ecology and enjoys sharing her passion for plants and the environment with others. In her spare time, she plays ultimate frisbee, practices yoga, and tries to get outdoors as much as possible for camping, hiking, and water sports.
Facilities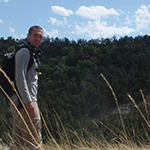 Josh Bruecken, Facilities and Grounds Manager
jbruecken@naturenet.com
Josh grew up taking family vacations to National, State, and county parks throughout the United States.  He holds a Bachelors of Science from Iowa State University and a Masters of Science from Western Illinois University.  He has gained extensive natural resource management skills from his time at the Conservation Corps of Iowa, and facility management skills from managing the Theodore Roosevelt Medora Foundation campground and the DNR's MacKenzie Center.  In his free time, he enjoys traveling, camping, woodworking, and exercising.