We believe:
When we are thoughtful about being inclusive in how we engage and educate,
we help students to know that nature is for everyone and is a safe place to learn and explore.
---
STAYING IN WISCONSIN FOR SPRING BREAK?
Take the Spring Break Blitz Challenge and help us raise money for the Community Access Fund!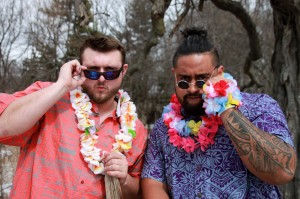 Not everyone can spend Spring Break someplace warm and tropical, and not every family can afford to register their children in our Spring Break Vacation Day programs without a little help. This year, shake off those winter blues, celebrate Spring Break with us and raise money for access initiatives at ALNC!
Join us for a hike in your favorite Spring Break gear, now through March 31st and snap a pic of your favorite spot on the trails. Upload your photo to our Facebook page, tag us and hashtag your photo #ALNCSpringBreak for a chance to win a free Family Membership to ALNC!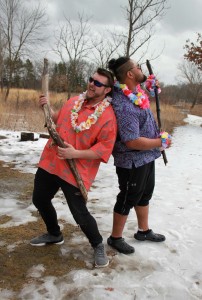 By the way, the photo with the most likes wins, so tell your friends to visit our page and help you out!
Make a donation to ALNC and help us raise $1,200 for the Community Access Fund. Enough money to grant FOUR CAMPERS a FULL WEEK of engaging SPRING BREAK fun on the grounds of ALNC.
Support the Community Access Fund and your donation will engage, educate and empower children with the wonder, joy and benefits of spending time in nature.

A gift of $20 can provide both a morning and afternoon of Extended Day, helping meet the needs of busy working families.
A gift of $60 can provide a full day of Vacation Day programming, engaging one camper with the magic and fun of spending time in nature.
A gift of $300 can provide one full week of Vacation Day programming for one camper, empowering them to reap the numerous benefits that a connection to the natural world provides.
Take the Spring Break Blitz Challenge and help everyone experience the wonder, joy and magic of the natural world.

Many thanks to our former interns Olive Sagapolu and David Pfaff for joining us for a photo shoot!
---
ENGAGING EVERYONE
Our Community Access Fund supports initiatives that allow all children and their families to experience the wonders of the natural world. From Camp Scholarships and Wonder Bugs On the Road to dual-language initiatives and improved access to our hiking trails, your donation to the Community Access Fund engages and educates current and future generations of all backgrounds and abilities, empowering them to respect, protect and enjoy the natural world.
Together, we can serve more people in our community.
Initiatives the Community Access Fund supports include:
• Wonder Bugs On the Road, our mobile parent and child preschool program that meets at different community centers and schools in the Madison area
• Camp Scholarships for Summer Camps and Vacations Days, providing financial support so that all children are able to engage with nature
• Improved access to our hiking trails to ensure visitors of all abilities might be able to access the wonders of the natural world
• Dual-language initiatives to increase access for members of our Spanish-speaking community to our nature-based programming
• And other initiatives such as teacher incentives and our partnership with Badger Rock Middle School
Your donation supports access initiatives at ALNC, providing environmental education programs for children and families who – for whatever reason – are not be able to join.
A donation of:
$10 – Engages families in our community by providing educational supplies for our free indoor Nature Nooks
$20 – Enables preschool-aged children to partake in one hour of Wonder Bugs On the Road, allowing them to experience the natural world in a setting close to their home
$30 – Educates a child with a half day of nature camp, empowering them to reap the numerous benefits that a connection to the natural world provides