Our major fundraising event of the year, Pipers in the Prairie is scheduled for Saturday, September 29 and we need your help!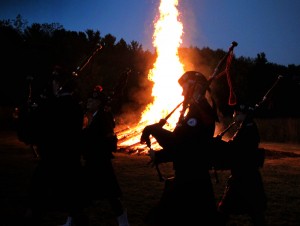 This is a fun event and goes by quickly. Below are the positions for which we need volunteers. Please contact Kelley Van Egeren if we can count on you on Friday, September 28, for event set up, and/or Saturday, September 29, for the event. Please contact Kelley with any questions or concerns.
Thank you for your consideration. We hope to hear from you soon!
Friday, September 28: Morning and/or Afternoon shifts of 2-4 hours for Pre-event Prep
Outdoors
Mulch trails, trim specific trails, sweep driveway, etc. (6+ volunteers needed)
Indoors:
Set up tables, move chairs, slice bread for crostini, etc. (6+ volunteers needed)
Saturday, September 29: DAY of EVENT
9:30 am – 11:30 am
Prep Catering Attendant: Make crostini, fruit, veggies, plate desserts, clean windows, pick up trash, place groundhog hole flags, move tables/chairs, wipe walls etc. etc. (4-6 volunteers needed)
11:00 am – 2:00 pm
Food Procurement: Pick up food from various restaurants, deliver to ALNC (4-6 volunteers needed)
2:00 p.m. – 10:30 p.m. (3 to 4 hour shifts, time is flexible)
Catering Attendant: Arrange food on tables, serve hors d'oeuvres/dessert, wash dishes as needed, assist with clean-up (8+ volunteers needed)
4:00 p.m. – 5:30 p.m. 
Parking: Assist guest with parking (2 volunteers needed)
4:15 pm – 9:00 pm
Bartender Attendant: Serve guests non-alcoholic beverages (4-6 volunteers needed)
6:30 pm 9:00 pm
Fire Brigade (Controlled Burn Certified Only): Helps monitor bonfire (4-6 volunteers needed)
8:30 pm - 10:30 pm
Clean Up Crew: All volunteers who can stay to help bread down tables/chairs, put away supplies, mop/vacuum floors, clean kitchens, pick-up trash, etc. (20+ dedicated staff and volunteers needed until finished)
ALNC, as always, will provide:
· A fun and unique experience
· Complimentary refreshments — pizza, beverage and a sweet treat
· An opportunity to watch the Prairie Drama, Pipers in the Prairie procession and/or Festival Fire (as time allows)
· Opportunity to bid on silent auction items – normally reserved for guests (as time allows)
· Satisfaction knowing you are contributing to a worthy organization and an awesome event