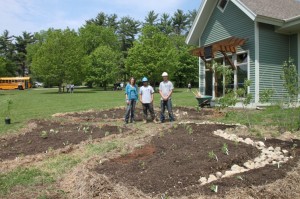 Our Mission at the Aldo Leopold Nature Center is to "…teach the student to see the land, to understand what he sees, and enjoy what he understands," a quote from Aldo Leopold himself. The Mission remains strong with our new Phenology Garden at the Monona campus Nature Center. This garden allows students to come and learn about the land through phenology. Phenology is the study of nature's seasonal changes from year to year, such the first lilac bloom in late spring, the arrival of the monarch butterfly in early summer, and the departure of geese in the fall. Keeping records of these changes allows us to connect more deeply with the world around us and it helps us to better understand the ecosystems we are a part of.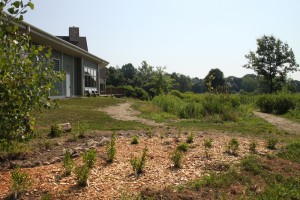 The garden will serve as a living classroom where our visitors can observe and record information about native flora and fauna, as well as ecology and habitats. We could not have created the wonderful garden without help from the Partners for Recreation and Conservation Grant (PARC Grant). This Dane County initiative provides financial assistance to outdoor recreation and conservation projects.  Support from the Madison Community Foundation helped ALNC match the PARC grant and build the garden; additionally, support from MCF and the PARC grant will enable us to build an Accessible Nature Trail, add a Wetland Education Bridge connecting our trails on and off the island, and continue to restore our native habitats onsite.
Aldo Leopold kept records of the natural world around him in Madison and Baraboo, WI from 1935 to 1945. His daughter, Nina Leopold Bradley, continued her family's phonological research from 1976 to 2011. Thanks to this new Phenology Garden, we can follow the Leopolds' footsteps and keep records about the Nature Center's ecosystem to better understand our surroundings, which we can pass on to our visitors at our Monona campus.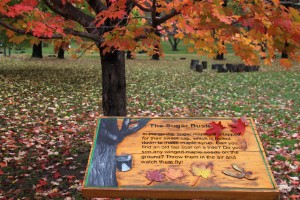 The PARC grant and Madison Community Foundation match also supported the addition of an accessible trail and new interpretive trail signs at ALNC, which adds depth and accessibility to the nature experience at ALNC.  Stop by soon to check it out for yourself!