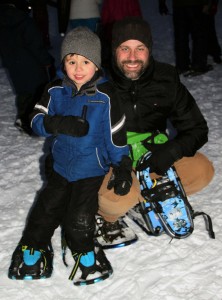 Winter in Wisconsin can seem dreary and endless, but it can also be a fantastic time to get outside with the family and enjoy nature together! Spending time outdoors, even in the Winter, is a crucial part of maintaining a healthy lifestyle for children and adults.
This Saturday is the perfect opportunity to dust off that snowgear and hit the trails at ALNC's FREE Candlelight Snowshoe event!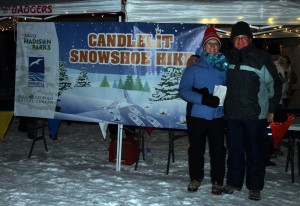 Families are invited to join the Aldo Leopold Nature Center, City of Monona and the City of Madison for a candlelight evening snowshoe through the trails at the Aldo Leopold Nature Center, Woodland Park and Edna Taylor Conservation Park.
After snowshoeing, guests are invited to warm up by a roaring fire with a cup of hot chocolate and snack on some popcorn (available for $1 each). ALNC's Climate Education Center will be open from 4 pm to 8 pm, with special FREE ADMISSION for ALNC Members and the public – this is a great opportunity to check out ALNC's indoor spaces while you're warming up!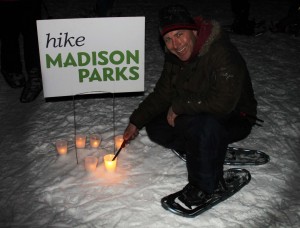 This is a FREE event. Attendees are asked to bring their own snowshoes if possible however adult and child snowshoes will be available for use on a first come, first served basis and as supplies last.
Please note that all parking for this event is at Meriter Monona, 6408 Copps Avenue, with FREE SHUTTLE SERVICE to the event.
Location: Aldo Leopold Nature Center's Monona Campus, 330 Femrite Drive, Monona
NOTE: all parking is at Meriter Monona, 6408 Copps Ave, with FREE shuttle service to the event.
Date/Time: Saturday, January 17 4 – 7 pm (ALNC exhibit hours open until 8 pm)
Fee: FREE
More Information: (608) 221-0404, ext. 0