Still searching for a costume idea for yourself or your youngster? Check out these fun nature-inspired, eco-friendly diy ideas:
Baby Octopus: This awesome costume is actually a cinch to make. You just need three pairs of tights, some stuffing, and the little no-skid pads that you normally stick on the bottom of furniture (to make the suction cups.) So cute, yet so fast and fun! See more at: http://www.bhg.com/halloween/kids-costumes/easy-to-make-kids-costumes/#page=6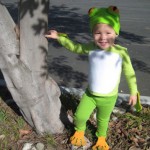 Hop To It Froggy: Made from a simple green t-shirt! How adorable! See more at: http://www.inhabitots.com/how-to-make-an-easy-eco-friendly-frog-halloween-costume/frogcostume2/#sthash.mSVnqoTH.dpuf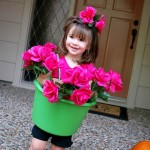 Flower Pot: How cute and easy is this? See more here: http://www.clumsycrafter.com/2011/10/flower-pot-girl-costume-tutorial/
Remember to join us to show off your costume at this Friday's Fall Fest!
Meet a live fruit bat with WI DNR staff!
Conduct kooky candy experiments!
Roast marshmallows over a roaring campfire!
Make nocturnal animal crafts!
Hoot and Howl around the giant moon in the Science On a Sphere!
Enjoy a Costume Parade for the kids!
See the Bone Yard!
Search for nocturnal animals in the mysterious and A-MAZE-ing Basswood Tree!
Enjoy autumnal refreshments and more!
To top it all off, we will be unveiling our new Nature Nook for families at the event. Click here to find out more!
Fall Fest is a FREE Members' event! Click here or call 608-221-0404 x1 to register!
Not an ALNC member? Register for Fall Fest for just $50 and we'll give you a COMPLIMENTARY family membership! Click here to join today!