The Aldo Leopold Nature Center was recently selected to participate in Sustain Dane's 2014 MPower Business Champion Program, a one year program for businesses and organizations in the Madison area that aim to become more sustainable and reduce their environmental impact, while saving costs. ALNC is part of a cohort with 12 other area businesses.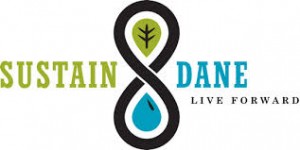 Executive Director of Sustain Dane, Jessie Lerner, said that the MPower Business Champions "represent the top tier of environmental and social leadership among the Madison Region's business community". We here at the Aldo Leopold Nature Center are incredibly excited to be a part of this great program, working with Sustain Dane! This will enable us to find even more ways to become a more sustainable organization and begin working on all kinds of new and exciting green initiatives.
The Aldo Leopold Nature Center's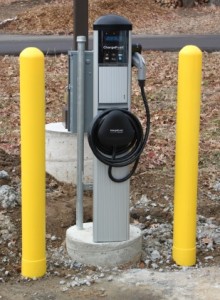 Monona Campus was built using natural and recycled materials, and has many green initiatives, including solar energy, water efficiency, an electric car charging station, and more. While we have already taken steps towards being an efficient and earth-friendly organization, this collaboration with Sustain Dane will help us succeed even more in reducing our use of energy, water, transportation and waste. The Madison community has many available resources for reducing emissions, but they can sometimes be hard to take full advantage of. This program will allow us to discover new resources, and figure out how to utilize them to improve the efficiency of our organization. We will be attending monthly Sustainability Sessions, which will help us discover practical ways of reducing our carbon footprint. These educational sessions cover all different aspects of sustainability, including transportation, waste reduction and sustainable food choices, and are now open to the public for a fee of $10.00.
Since the creation of this program in 2009, there have been nearly 70 local businesses and organizations that have successfully reduced emissions and waste, improved energy efficiency, and made Dane County a better community overall. From 2009-2013, this program has led to the reduction of over 26,110 tons CO2, and has saved $1,657,000 in annual costs by reducing electricity, gasoline, water and natural gas! It has been a tremendous success so far, and we are excited to be able to contribute this upcoming year.
Check out the press release from Sustain Dane here for more details!