Here's what summer looks like at ALNC…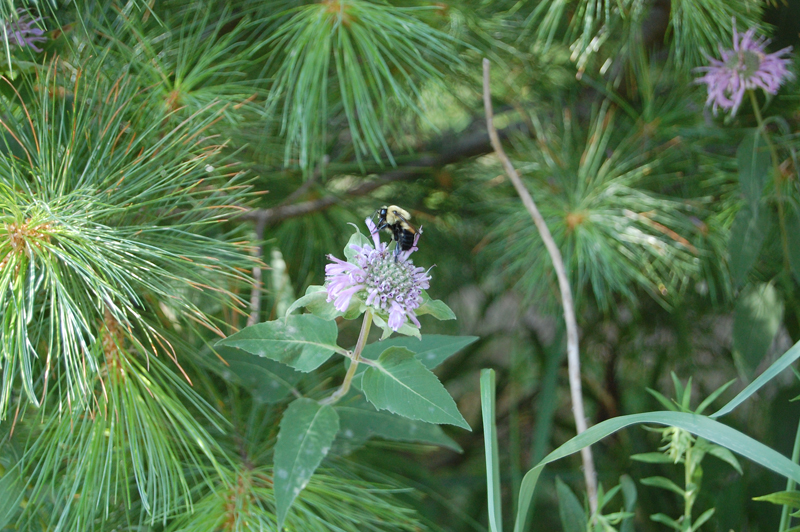 Bumble bees, which are considered to be the most important pollinators of native Wisconsin plants, are busy buzzing around and pollinating our many wildflowers that are still blooming in the prairie, including the beautiful yellow coneflower.
The black-necked grebe cools off by taking a leisurely swim in the pond on a hot summer day, while diving for aquatic insects to snack on.  He is an excellent swimmer and diver, and is a member of the grebe family; freshwater birds that include five Wisconsin species.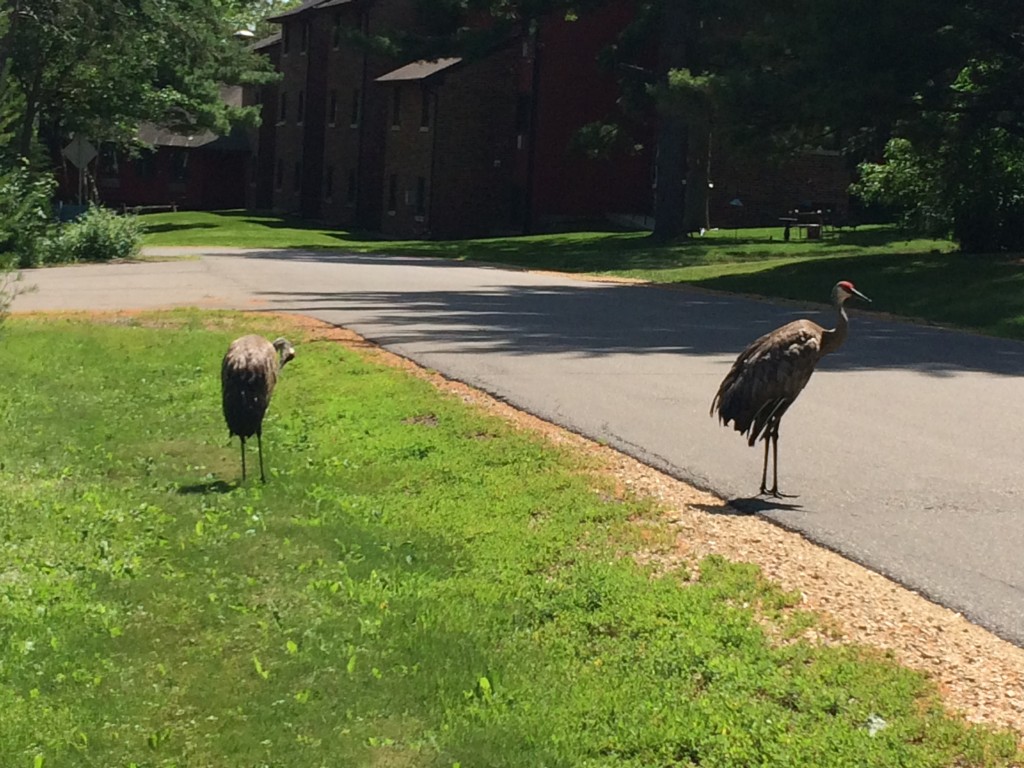 Sandhill Cranes are still roaming around the grounds, feeding on worms, grasshoppers, snails, frogs and more.  When the the fall and winter months bring in the cold winds and snow, they will be gone, on their way to warmer southern climates.  But for now they are here to stay and bask in the warm August sun.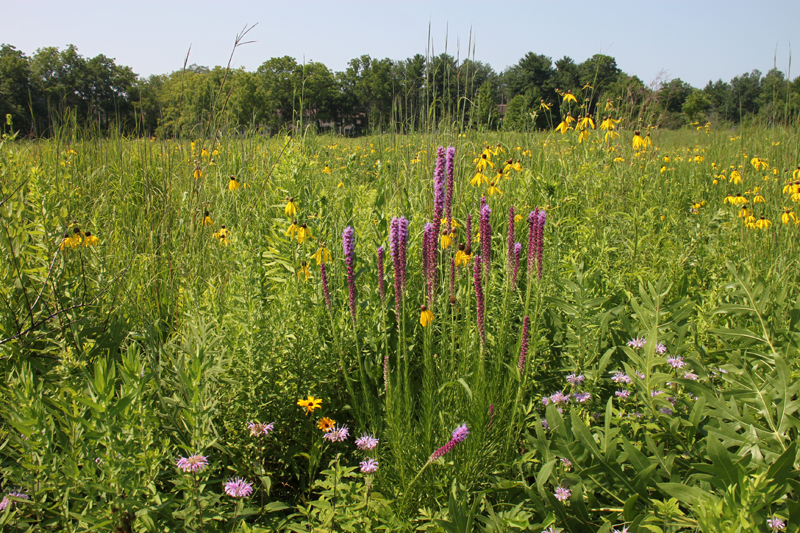 The monarch and viceroy butterflies are fluttering around from flower to flower along the trails of the prairie. These two butterflies are an excellent example of Mullerian mimicry, which is when two or more poisonous species resemble one another, and give similar warning signs to keep predators away.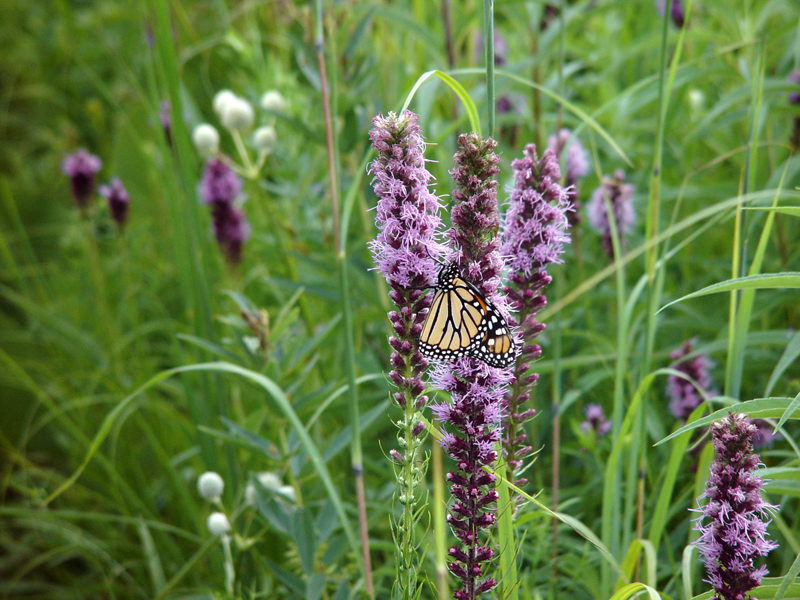 These two butterflies look very similar and it can be difficult to tell them apart.  The viceroy tends to be smaller than the monarch, and its flight is usually faster.  Additionally, viceroys do not migrate, unlike monarchs.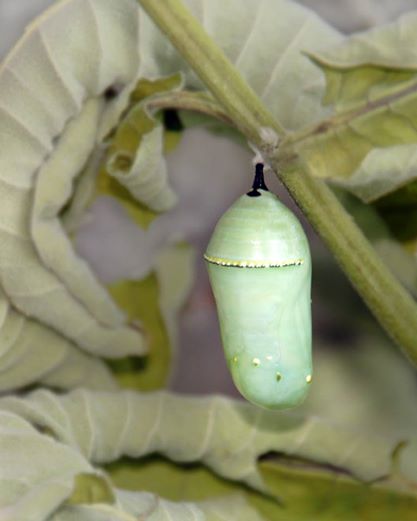 Along with
having plenty of monarchs flying around the grounds, we also have a Nature Nook vivarium set up in the nature center, which is exhibiting the life stages of the monarch.  Recently, the monarchs emerged from the chrysalis and were set free to enjoy the prairie and its many wildflowers.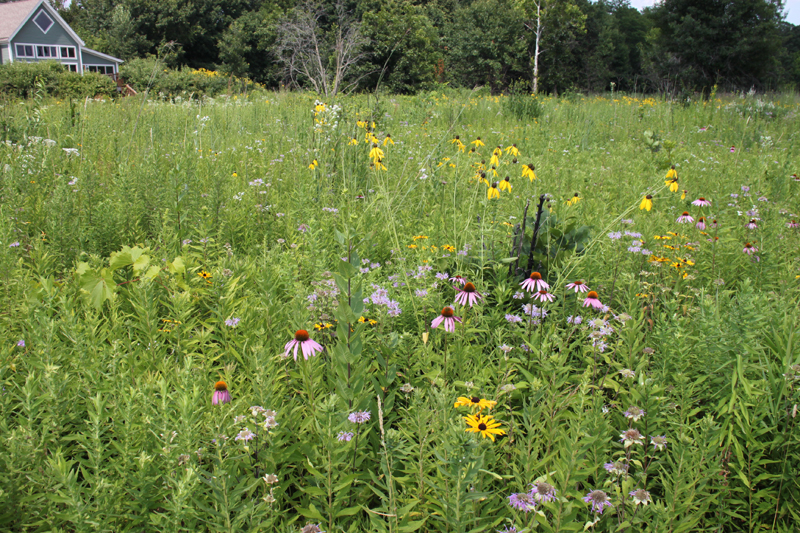 Summer is a beautiful time to explore the wonders of nature and get outside.  So stop by the nature center soon and take a hike on our trails, which are surrounded by an abundance of wildflowers and critters. Take in all of the beauty that these unique plants and animals have to offer!