Spring may have arrived at a snail's pace this year, but a glance at the calendar reminds us that summer isn't so very far away! Now is the perfect time to sign up your four year-old for summer camp at the Aldo Leopold Nature Center. We offer a wide range of day camp options that are sure to delight the budding naturalist, explorer, artist, or gardener.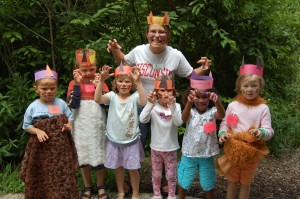 Camp sessions are available in various combinations from 1 day to 5 days and either half or full days.
Extended Day options are available from 8:30-9am and 4:00-5:30pm. Lunch Bunch is also available.
See Sprouts for details!
REGISTRATION IS IN FULL SWING!
If the camp you are interested in is FULL, please call us at (608) 221-0404 x 1 or email alncreg@naturenet.com to check for openings or to get added to our waiting list.
Download a Registration Form.
Save on camp enrollment and much more by becoming a Member today!