Looking for something fun to do with your Scout Group? Here at the Aldo Leopold Nature Center we have tons of fun programs for Girl Scouts and Boy Scouts that include troop badge work, overnights, and other pre-scheduled programs that will help foster their relationship and appreciation for the outdoors! We have different programs for all ages and levels of Scouts, which teach about all different aspects of nature.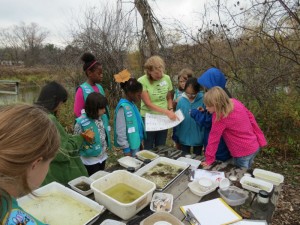 Some fun upcoming programs for Girl Scouts include:
Wonders of Water

-Brownie Scouts will earn their love water journey award as they learn about the water cycle and the importance of wetlands while searching for critters in the pond

Soil to Sky Overnight

-Senior Girl Scouts will spend the night at ALNC in Black Earth.  They will share stories around a campfire, watch the stars in the night sky, and in the morning they will head into the forest and measure and identify trees, while discussing Aldo Leopold's "land ethic".

Snow Art

-All levels of girl scouts will use the natural world to paint, even using ice!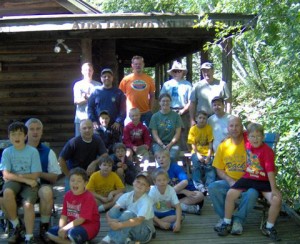 Some fun upcoming programs for Boy Scouts include:
Trailside Backpack Programs

-We have four seasonally themed backpacks containing Exploration Guides and tools to help the troop investigate and discover nature!

Overnight Adventure

-A full weekend of badge work, night hiking and a nighttime snack around the campfire!
Additionally, we have all other kinds of youth programs for kids who aren't in Girl Scouts or Boy Scouts, but are in other sorts of youth groups such as 4-H, church youth groups, environmental service clubs or any other organized group of youth!  We also host birthday parties for those who want a nature-themed birthday program. Additionally, we have vacation day programs for those days when school isn't in session and you want to do something fun outside! No matter what kind of troop or group you're in, you're sure to find something unique and exciting to do here at ALNC that will help you bond with your friends and with nature.