October 2017: Weather Satellites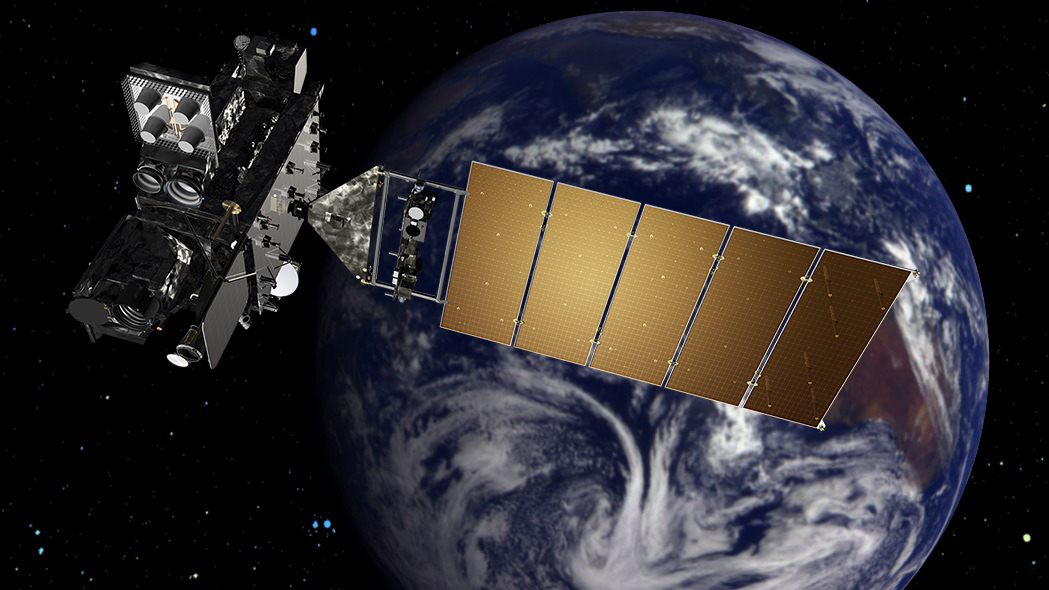 From storms to sunshine, heat waves to natural disasters, weather rules our world — and weather satellites help us observe and monitor what's happening at any moment across Earth's atmosphere, detecting and observing environmental phenomena that directly affect public safety, health, and property. Throughout October, we'll be wild about weather and serious about satellites – weather you like it or not, our exhibits this month will blow you away!
Check out the "Eyes on the Earth" interactive kiosk in the Immersion Theater to explore how NASA satellites monitor our planet's vital signs.
Step inside a storm cloud and learn about the difference between weather and climate in the "Weathering the Storm" in our Immersion Theater.
Learn about satellites flying around Earth and view dynamic satellite imagery on Science on a Sphere.
Give a weather report in the Kids' Climate Cast meteorology TV studio
Use what you've learned to design your own satellite at our activity table.
Plus, interactive exhibits, fall hiking, and more!
We would like to thank ATC and DuPont for supporting our monthly exhibit themes. There is always something new to discover at ALNC!
Related Events