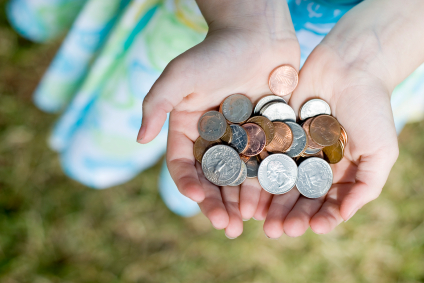 Aldo Leopold Nature Center (ALNC) is leading the way to ensure students of all ages and backgrounds have opportunities to connect with nature by offering positive and constructive learning opportunities that capture their interest, engage their senses and teach them to appreciate the interconnectedness of all living things.
Join us!
Interested in helping ALNC reach more children with innovative and hands-on educational programs?
From subsidized school field trips for school districts to tuition assistance and camp scholarships for families to expanded community partnerships and free, off-site environmental educational programs, we are looking for innovative ways to engage all children with nature, allowing them to reap the benefits a connection to the natural world provides.

Make a Donation
Acorns to Oaks Endowment Fund Donations to this fund will help ensure that ALNC can continue to reach "knee-high naturalists" for generations. Your endowment will be invested annually and remain a living legacy to benefit the future of our community.
Corporate Partnership Interested in linking your company to one of our popular events or programs? ALNC offers excellent marketing and benefits to our corporate partners. ALNC reaches over 50,000 participants throughout the year and works directly with partners to create value for your business and brand.
Matching Gifts Your employer or professional associations may match your gift to ALNC, thereby doubling your gift's impact. See your employer (either current or former) to inquire on their matching gift program and make a bigger difference today.
Major Donors: The Nina Leopold Bradley Stewardship Circle The Nina Leopold Bradley Stewardship Circle recognizes donors who make a gift of $1,000 or more to support our work and mission. As an NLB Stewardship Circle member, you enable ALNC to engage, educate and empower children to become responsible stewards of the land.
Our Planned Giving: Leopold Legacy Society By making a planned gift to ALNC, you join others who have made a future commitment to ensure ongoing support for our work and mission. Planned gifts include bequests through a will or trust, gifts from retirement accounts, or charitable gift annuities.
Community Access Fund From Camp Scholarships and Wonder Bugs On the Road to dual-language initiatives and improved access to our hiking trails, your donation engages and educates current and future generations of all backgrounds and abilities, empowering them to respect, protect and enjoy the natural world.
Honorary Gifts A tribute gift to the Aldo Leopold Nature Center is a thoughtful and meaningful way to remember a loved one. Your memorial gift will help bring smiles to the faces of the tens of thousands of children who connect with nature at ALNC.
Monthly Giving Giving via EFT provides ALNC with a predictable source of support, saving both paper and time by eliminating regular membership renewal reminders.
Non-Cash Gifts More than cash gifts contribute to the success of ALNC's programs and offerings. Your donation of time, goods and services, or a planned estate gift also helps us fulfill our mission and increase our impact. Find out how your non-cash gift can make a difference.
State Employees Combined Campaign Investing in environmental education is easier than ever through the State Employees Combined Campaign (SECC). The campaign allows state and university employees to give to ALNC through a tax-deductible, direct payroll deduction.