The Cozy Campaign – A Sleeping Bag Fundraiser for ALNP
February 1, 2021

-

February 15, 2021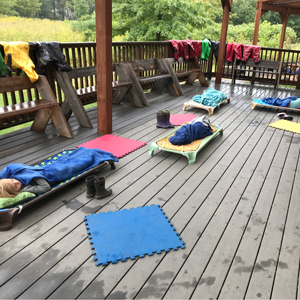 Warm your heart by warming up nap-time!
Aldo Leopold Nature Preschoolers are in need of sleeping bags to keep them warm during their outdoor, socially-distanced nap-time. From now until February 15th, warm your heart AND the littles by donating your new or gently-used sleeping bags to ALNC.
Please email alnc@aldoleopoldnaturecenter.org to confirm your items and set up a date and time to drop-off your donation.
---
Interested in donating, but don't have a sleeping bag?
We are grateful for community support of all kinds and appreciate new or gently-used donated items for use in ALNC programming or operations (see "wish list" items" for additional useful items). Due to licensing, fire code and storage restrictions, any donated supplies, materials, furniture or equipment must be approved before they can be accepted. ALNC reserves the right to refuse any item and donated items become property of ALNC. To inquire about donating items, please email alnc@aldoleopoldnaturecenter.org.