Gifts of Securities
By giving a gift of appreciated securities, you may avoid capital gains tax while enjoying an income tax deduction for the current fair market value of your gift. A gift of real estate yields a tax deduction for the full fair market value of the property and can help you avoid capital gains tax. For more information on non-cash gifts and instructions on how to transfer a gift of securities, see our Securities Transfer Instructions or request a copy by calling
(608) 221-0404 or emailing kelley@aldoleopoldnaturecenter.org.
For more information on making a gift by transferring securities, please click here.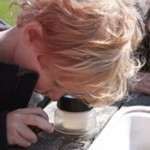 Supply List
We are grateful for community support of all kinds and appreciate new or gently-used donated items for use in ALNC programming or operations. Due to licensing, fire code and storage restrictions, any donated supplies, materials, furniture or equipment must be approved by the relevant department(s) before they can be accepted. To get any idea of useful items, please see our Wish List.
To inquire about donating items to ALNC, please contact the appropriate staff person listed to confirm acceptance and coordinate the drop-off. Please do not bring items to ALNC without making these arrangements (items left at ALNC without specific approval may be returned or disposed of.)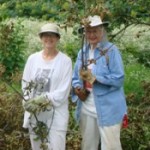 Volunteer Opportunities
Volunteer with ALNC! Learn about nature, gain experience, build your resume and give back to the community. Come once a month or once a week, the sky's the limit!
Please contact Kyle Coker, Facilities & Grounds Manager, at (608) 216-9387 or kyle@aldoleopoldnaturecenter.org to learn more about general volunteer opportunities and group service work days.
We offer special event and regular volunteer opportunities throughout the year. Our Land Steward Work Days are scheduled once a month in the spring, summer and fall months.