August 2017: Geology Rocks!

Calling all rock hounds! Examine rocks, minerals & fossils, study our landscape, and explore awesome geological features of our planet.
Visit during our public hours to engage with hands-on exploration stations, experience interactive theaters, explore our grounds, enjoy drop-in self-guided activities, and discover the world beneath our feet.
August's special features and activities (free or included in admission):
Nina Leopold Bradley Family Phenology Center: Geology Rocks Identification Station
Identify rocks, minerals, and fossils. Use tools and "wild words" to examine and describe their properties.
Science on a Sphere: Geology Rocks Playlist
Learn about the movements of Earth's crust, view real-time earthquakes across the globe, and much more with dynamic Science on a Sphere animations and visuals.
Immersion Theater: Dig Under the Soil
Experience the soil, insects, microbes, tree roots, and the living, breathing world beneath your feet.
Kids' Climate Cast: Live from Earth's Crust!
Give a report about volcanoes, earthquakes, and other exciting activity around Earth's crust.
Exhibit Touchscreens: Extinction
Only a few hundred years ago, extinction made no sense to anyone. The story of "Extinction" explores advanced geology and touches on why we humans will one day, too, be extinct!
Plus, ask at the front desk for Geology Scavenger Hunts, Family Trailside Backpacks, and more!
We would like to thank ATC and DuPont for supporting our monthly exhibit themes. There is always something new to discover at ALNC!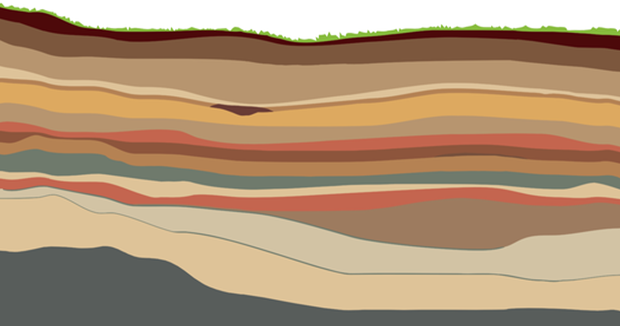 Related Events