Pipers in the Prairie & Festival Fire
October 5 @ 4:30 pm

-

8:00 pm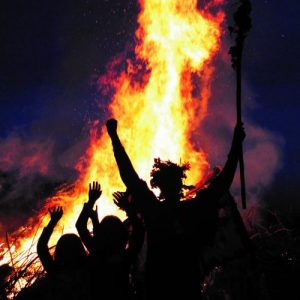 Light up the night sky for children's environmental education!
Join us for our annual Pipers in the Prairie fundraising gala where we will celebrate 25 years
and unveil the new Aldo Leopold Nature Preschool and remodeled Aldo Leopold Nature Center Discovery Wing!
Bagpipers will enchant guests with their ethereal melodies during this unique and extravagant evening featuring:
Complimentary Wine, Beer and Non-Alcoholic Beverages
A hearty buffet of delicious hors d'oeurves and decadent desserts
Captivating Celtic music by West Wind and a prairie performance by the Green Man
Seasonally-inspired crafts for the kids
Exciting Irish dance demonstration by Cashel Dennehy
Pipers in the Prairie and Drummers on the Drumlin
A spectacular Festival Fire by Prairie Restorationists
Silent Auction – Online and Onsite
All proceeds from this celebration benefit children's environmental education programming at the Aldo Leopold Nature Center.
THE EVENING'S SCHEDULE OF FESTIVITIES
4:30
Cocktails and Hors d'oeuvres with Celtic Music by West Wind
Exclusive Onsite Silent Auction in the Conference Room
Self-Guided Tours of the Immersion Theater and Science on a Sphere
Children's Crafts in the newly renovated Learning Labs–Green Man Staffs & Nature Necklaces
5:30-6:00
Irish Dance Demonstration by Cashel Dennehy
6:15
Welcome: Mike Strigel, Executive Director & Bob Lindmeier, WKOW-TV 27
6:30
Drummers on the Drumlin & Pipers in the Prairie
6:45
Appearance by the Green Man
7:00
Annual Festival Fire
Please feel free to continue your enjoyment of the Festival Fire and participate in the silent auction.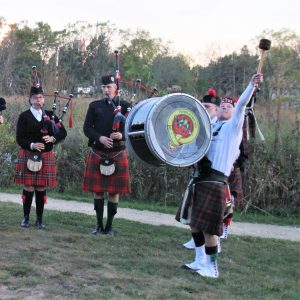 TICKETS
Adults (18+): $75; Children (5-17): $25; Children (4 and under): Free
REGISTER NOW TO LIGHT UP THE NIGHT SKY!
Walk-in registration will be available on-site on the day of the event.
Online Silent Auction NOW OPEN!
This Annual Event Is Made Possible Through Community and Corporate Partner Support – Thank You To All Of Our 2019 Partners!
If you are interested in partnering for our 2019 event or are looking for more information, please contact Kelley Van Egeren at (608) 216-9373.
2019 Event Partners
2019 Media Partners
2019 In-Kind Partners

Alluring Blooms • Angelo's • Avenue Club and the Bubble Up Bar • Banzo • Blooms by Brandi • Concourse Hotel Catering • Cousins Subs-Monona • Cranberry Creek Catering • Essen Haus • Fat Jacks Barbeque • Felly's Flowers • Fraboni's Italian Specialties • Fuegos • Gaylord Catering • Glass Nickel Pizza • Great Dane Pub & Brewing Co • Jason's Deli • Ken's Meat & Deli • Klein's Floral & Greenhouse • L'eft Bank Wine Company • Madison Sourdough Company • Marigold Kitchen • Organic Valley • Pepsi • Punk Rawk Labs • Rosie's Coffee Bar • The Seafood Center • Starbucks • Tuscany Mediterranean Grill • Tully's II • Upstairs Downstairs Catering • Wild Blue Yonder • Woodman's Food Market and more!
Ale Asylum • Althea Dotzour Photography • American Players Theatre • Anytime Fitness • Benvenuto's • Blue Plate Catering • Body in Balance • Boulders Climbing Gym • Brasserie V • Burnie's Rock Shop • Camp Trippalindee • Cave of the Mounds • Chicago Cubs • Chocolate Shoppe Ice Cream Co • Comedy Club on State • Concourse Hotel • Dave Hoffman • Dexter's Pub • Dinner Detective • Domeloz • Door County Adventure Company • Door County Rock and Gem • DreamBikes • Driftless Studio • Emily Plants • Escape in Time • Estrellon • Festival Foods • Finer DeTails Pet Spa • Fleet Feet Sports Madison • Float Madison • Forward Theater Company • Four Elements Organic Herbals • Fred Astaire Dance Studio • Funk Factory Geuzeria • Galena Breeze Honey, Inc. • The Graduate Madison • Graze • Green Bay Packers • Guthrie Theater • Harbor Athletic Club • Harbor Wellness Studios • Henry Vilas Zoo • House on the Rock Resort • HRS Designs • Ian's Pizza • Imperial Garden • Inner Fire Yoga Center for Wellness • J.H. Findorff and Sons • Joel Stone • Julia Grace Salon • Jung Garden Center • Karben4 Brewing • Kickapoo Coffee • Klinke Cleaners • L'Etoile • Madison Capitols • Madison Hilton Hotel • Madison Museum of Contemporary Art • Madison Radicals • Madison Symphony Orchestra • Manna Cafe • Maxwelton Braes Golf Course • Curt Meine • Milwaukee Admirals • Monroe Street Fine Arts Center • Mounds Pet Food Warehouse • North and South Seafood and Smokehouse • Off Broadway Drafthouse • Olbrich Gardens • Orange Tree Imports • Overture Center for the Arts • Pacific Cycle • Pendarvis • Pinnacle Health • Portage Country Club • QET Botanicals • Rejuvenation Spa • Rocky Rococo Pizza • Sardine • Schwoegler's • Shedd Aquarium • John & Jean Sheild • The Shoe Box • Short Stack Eatery • Spectrum Brands • Taliesin • Donald Topp • Treinen Farms • Urbal Tea • The Vinery • Vitense Golfland • Vom Fass State Street • Vortex Optics • Waypoint Public House • Lee Weiss • Wild Birds Unlimited • Willy Street Co-op • Wisconsin Athletics • Wisconsin Chamber Orchestra • YMCA of Dane County and more!
Volunteers Needed! If you are interested in assisting us at Pipers in the Prairie, please click here for available volunteer opportunities.
Related Events