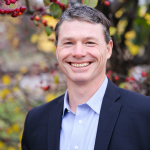 Michael Strigel, President and Executive Director
mstrigel@aldoleopoldnaturecenter.org
A Wisconsin native, Mike is a graduate of Cornell University with a Bachelor's degree in Communication and of the University of Wisconsin—Madison with a Master's degree in Land Resources. His previous field experience with The Prairie Enthusiasts, the International Crane Foundation and other organizations has taken him through the prairies, savannas, forests, and wetlands of Wisconsin as well as stints in the forests of southern Oregon and northern California. Mike most recently was Executive Director of Gathering Waters: Wisconsin's Alliance for Land Trusts. Prior to 2007 Mike spent eight years at the Wisconsin Academy of Sciences, Arts and Letters where he was Executive Director since 2003. At the Academy, Mike directed a national conference celebrating the 50th Anniversary of Leopold's A Sand County Almanac, one of the personal highlights of his career.
Administration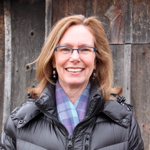 Deb McCue, Business Manager
dmccue@aldoleopoldnaturecenter.org
Deb was born and raised in a small New Zealand city, spent weekends at family sheep farms and summer holidays camping. She loves to travel, decided to put down roots in the U.S., and settled in Madison in 1982. Deb is one of the original staff members, and joined ALNC during its formation in 1994. She oversees the financial management of the organization. She enjoys spending time at her family cabin on the Wisconsin River, sailing, cooking, growing orchids, yoga, and collecting teapots! She and her husband have two adult children, and two cats.
Advancement
Kelley Van Egeren, Director of Development & Stewardship
kelley@aldoleopoldnaturecenter.org
Like Aldo Leopold, having grown up on the Mississippi River, Kelley has a strong connection to the environment and a lifelong commitment to introducing others to the joy of spending time in nature. Having worked at the nature center since 2003 in development and communications, Kelley's experience in strategic management, grant writing, event planning and marketing helps her connect the community's needs with the center's mission. Aldo Leopold once said, "There are some who can live without wild things, and some who cannot." Kelley cannot. In her free time, Kelley enjoys hiking, biking and antiquing.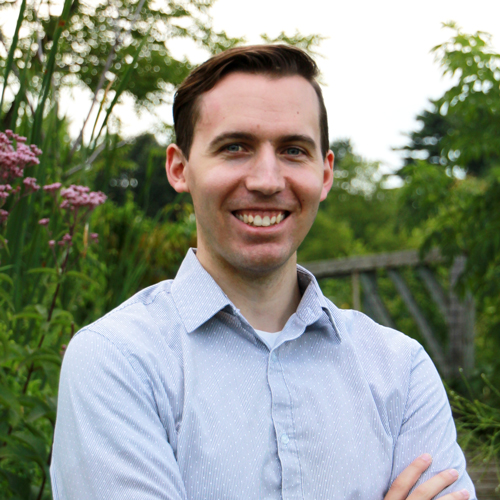 Graham Washburn, Development Associate
graham@aldoleopoldnaturecenter.org
Graham's connection to nature began in earnest on his 10th birthday when he and his friends dug up a deer skull from the woods behind his home (much to his mother's chagrin). Since then he's continued to enjoy getting lost in wooded areas around the Midwest, eventually making Madison his home in 2007. Graduating with a Bachelor's degree in Philosophy from UW-Madison, Graham embarked on his first career in corporate telecom, gaining valuable experience in communications, management, marketing, and sales. A decade later, and after a month-long trip overseas, Graham knew his next calling would be to give back and apply the skills he'd developed over the last 10 years to making the world a little bit better than when he found it. In his free time Graham still enjoys contemplating life's big questions, getting out on Lake Monona with a wakeboard, and playing Kübe at the East Side Club with his friends.
Education
Virginia Wiggen, Nature Center Director
education@aldoleopoldnaturecenter.org
Virginia began working at ALNC in 2007 and oversees all of the education programs. She grew up exploring the prairies of North Dakota and holds a bachelor's degree in Biology from Concordia College and a graduate certificate in Environmental Education from University of Minnesota Duluth. She enjoys all outdoor activities, but canoeing, camping and gardening are at the top her list.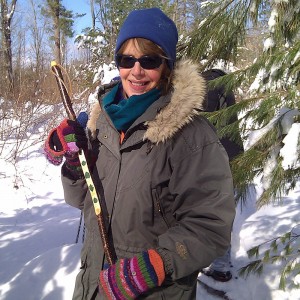 Kathy Waldera, School Program Coordinator
kathy@aldoleopoldnaturecenter.org
Learning to ride a bike on the sidewalks of Chicago, riding headlong into more than a few hardwood trees, Kathy has forever been connected to the outdoors. Many years and bike rides later, Kathy has shared the wonder of nature through environmental education programs in La Crosse, and for over 10 years at ALNC. Kathy has a BS from the University of Wisconsin Stevens Point, and an MA from Bowling Green State University. These educational achievements led to work experiences in the mountains of upstate New York and the University of Alaska-Fairbanks. Ask her sometime about meeting a herd of Caribou in the Alaska Range. Kathy's family and friends are her heart and soul. Her husband has maintained his sense of humor for 25 years and her amazing daughter is a student at University of Wisconsin-Whitewater.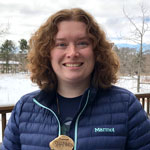 Shannon Howald, Summer Camp Coordinator
camps@aldoleopoldnaturecenter.org
Shannon grew up here in Madison exploring nature in her backyard, fishing with her Grandparents, and camping every summer. She began her journey as an educator at the Dodge Nature Center in St. Paul, MN during college, caring for a variety of reptiles and raptors among her time leading tours. After graduating from the University of St. Thomas with a Bachelor's Degree in Environmental Studies with a Biology concentration she decided to bring her new skills back to her home community. She spent a few years teaching at the Madison School Forest, along the edge of the Driftless region of Wisconsin and enjoying the unique geology and plant life. Now here at the Aldo Leopold Nature Center Shannon has worked as a Naturalist since 2012 before moving into her current position. With her free time she enjoys gardening, birding, camping, kayaking, hiking, and snowshoeing all depending on the season and the weather.
Aldo Leopold Nature Preschool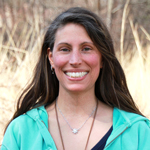 Tara Von Dollen, Aldo Leopold Nature Preschool Director
tara@aldoleopoldnaturecenter.org
Tara grew up "wild" in northern Illinois, camping, canoeing, hiking and exploring any place natural that she could find. Tara is also a lifelong learner; she holds a BS in Wildlife, Fish and Conservation Biology from UC Davis, a MS in Environmental Education from UW Stevens Point, and a WI K-8 DPI license. She continued to learn and grow with ALNC beginning in 2010 with the creation of the Wonder Bugs Preschool Program and continuing today as the Early Childhood Coordinator/Preschool Director. Tara, her husband, Steve, their two daughters, and dog Bandit explore and camp throughout Wisconsin and across state lines via foot, bike or canoe. She also enjoys various crafts, art and musical endeavors, gardening, reading fantasy books, and striving to be her favorite color green in all regards. Tara strongly believes that all children should be free to roam and wonder and to have experiences that leave them with love for the land and nature.

Marketing & Communications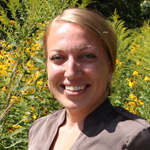 Cara Erickson, Marketing and Communications Manager
cara@aldoleopoldnaturecenter.org
With a background in Graphic Design, Cara joined the Aldo Leopold Nature Center in October 2013 in a part-time capacity as Designer and Programmer of Exhibits and Digital Curricula. After years of simultaneously managing a busy café on Madison's east side, working at ALNC, and maintaining freelance work; she was promoted to Marketing and Communications Manager. Born and raised in Dane County, Cara developed a love for nature at an early age. She grew up camping, hiking, and canoeing throughout Wisconsin and other parts of the country. She believes strongly in the importance of our communion with nature and its ability to empower individuals, build relationships, heal what ails us, and sustain life.
Operations
Brenna Holzhauer, Director of Operations and Strategic Initiatives
brenna@aldoleopoldnaturecenter.org
Brenna grew up splitting time between Milwaukee and the Driftless area, and she's happy to be settled between them in Madison directing the daily operations and long-term strategic initiatives of the Aldo Leopold Nature Center. She holds a BA in Anthropology from UW-Madison and a Master of Arts in Teaching in Museum Education from The George Washington University, with additional background in curriculum development and environmental and climate education. Her experience includes managing the Education Department at Earth Day Network, coordinating a large-scale sustainability exhibition at the United States Botanic Garden, and years of teaching to a range of audiences in the halls of the Smithsonian, the riverbanks of DC, and the prairies, forests, and wetlands of Wisconsin. As former Director of Exhibits, she has also developed displays, theaters, and digital curriculum at ALNC. Brenna has a passion for life-long learning and a deep interest in nature and the environment, fueled by her love of any activity that involves being outdoors.

Kyle Coker, Facilities and Grounds Manager
kyle@aldoleopoldnaturecenter.org
Kyle is a Wisconsin native who spent his childhood playing in the dirt and getting lost in the woods. Kyle's love of the outdoors was instilled in him by his parents through trips camping, hiking, and hunting. Kyle is currently pursuing a degree in Recreation Management, and has gained skills in natural resources management and facilities management during his years at the DNR's MacKenzie Center, where he led the captive wildlife team. In his free time you can find Kyle practicing and teaching martial arts, spending time with his wife and dogs, or with his nose stuck in a book.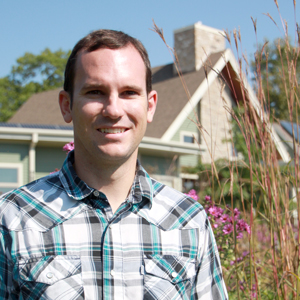 Duncan Schultz, Visitor Services & Rentals Manager
duncan@aldoleopoldnaturecenter.org
Duncan has always had a close connection to conservation and the outdoors. As a California native, he felt a connection to marine biology at a young age, and his interest in conservation only grew with every trip to a national park. He recently spent 8 years running multiple programs at the UW-Madison Arboretum and fell in love with the prairie during his time there. Duncan hopes to continue his support of environmental education at ALNC by connecting the community with the wonderful native ecosystems Wisconsin has to offer.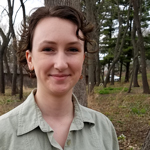 Sarah Voss, Community & Weekend Program Coordinator
sarah@aldoleopoldnaturecenter.org
Sarah grew up hiking, camping and playing outside in the state of Oregon before moving to Wisconsin when she was 13. She got her bachelor's degree in Biology from the University of Wisconsin-Stevens Point. She looks forward to helping facilitate engaging, eco-friendly experiences for all who visit the nature center. When she's not at the nature center, she's busy making lots of coffee, exploring the outdoors, avoiding single-use plastics whenever she can and spending time with her husband, cat and hedgehog.



Nature Net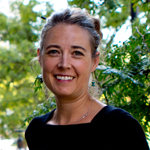 Betsy Parker, Nature Net Director
info@naturenet.org
Betsy began work at the Nature Center as a naturalist educator and as coordinator of Nature Net in the year 2000. After taking a break to raise children and pursue other environmental education endeavors, Betsy is back at ALNC as the Nature Net Director. When not at the Nature Center, Betsy serves as a board member to the Wisconsin Association for Environmental Education and works on projects such as installing an outdoor classroom at her children's school, and working to pass the Wisconsin Children's Outdoor Heritage Resolution. Betsy is pleased to be able to tie her working life to the teachings of Aldo Leopold who said, when we see land as a community to which we belong, we may begin to use it with love and respect.