Green is the new white!
Whether you envision a simple outdoor ceremony or a grand reception, we have a unique, scenic and eco-friendly facility to meet your needs and celebrate with your guests! ALNC offers exciting one-of-a-kind experiences like custom shows in our
Science on a Sphere
and
Immersion Theaters
, views of native Wisconsin habitats, and much more to make your special day unforgettable! Best of all, your wedding empowers Southern Wisconsin children to get outside, get dirty, and get in touch with nature, in both body and mind.
Featured image courtesy of Kral Photography.
ALNC is currently booked from April 18 until November 7, 2020,
but is currently taking reservations through December 2021!

ALNC Wedding Photo Gallery
Please click here to download our Wedding Guide for more information about wedding packages and rental opportunities at the Aldo Leopold Nature Center. Please contact us for available dates and with any questions you may have!
Want to have a more sustainable wedding weekend? Check out our Green Wedding Guide for tips and stories on how to leave a smaller footprint.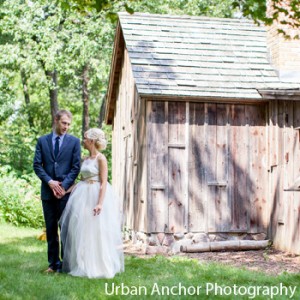 The Aldo Leopold Nature Center is just 10 minutes from downtown Madison and within a mile of two hotels. The site is an urban oasis and features restored prairie, wetlands and forests with many unique indoor and outdoor options.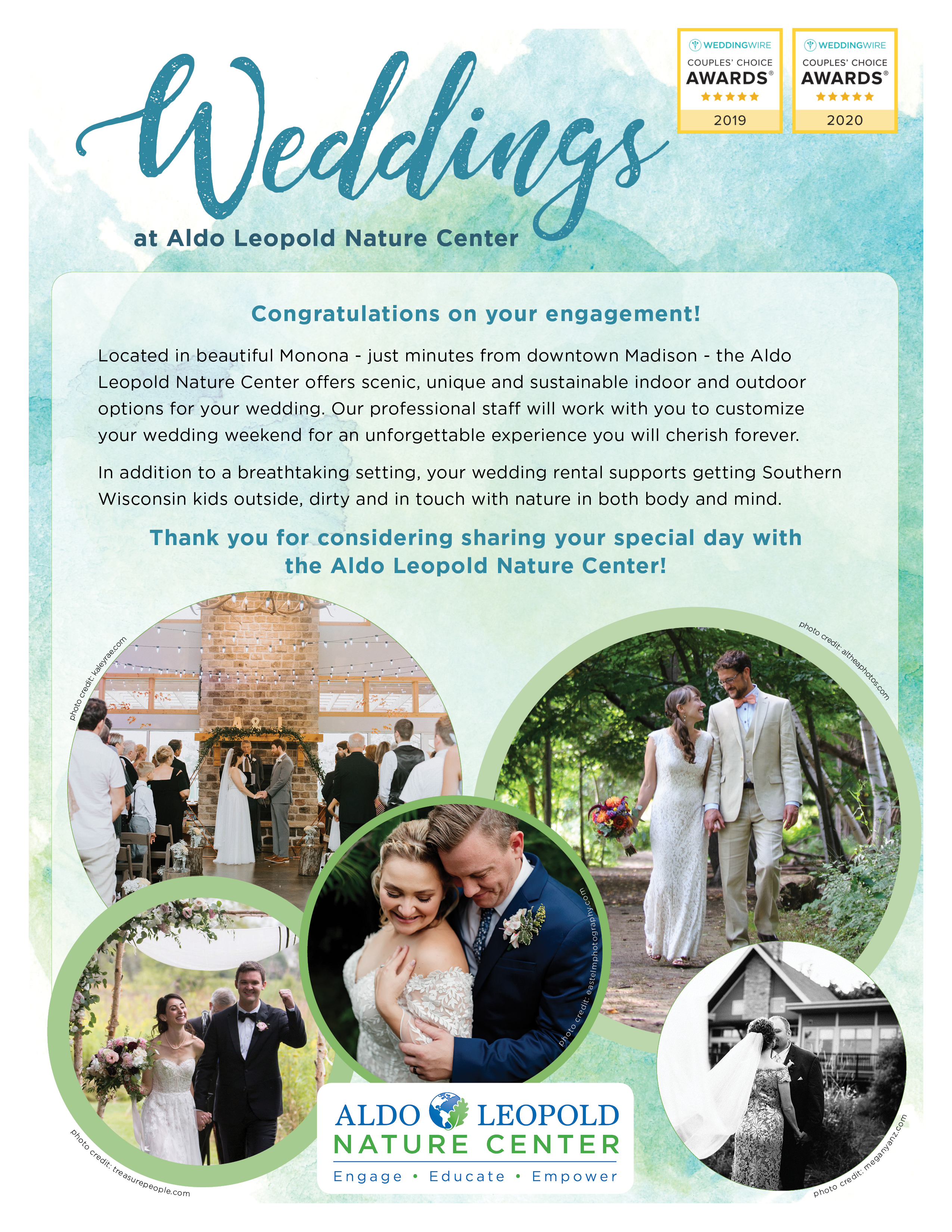 "Choosing the location is one of the most important and potentially one of the most difficult decisions you'll make with your partner when planning your wedding. If the unbelievable beauty of the prairie, the masterfully renovated building with the incredible chandelier, the secluded feeling the trees of this nature preserve, or how professional and helpful Duncan and his team are, aren't enough of a reason to make the decision to book this venue for your wedding, consider that the money you'll be spending goes directly back to the children of the community to help with the recently opened preschool and field trip programs. Not only will you have the PERFECT location for the most special day of your lives, you'll also be doing an act of goodness, so you'll feel good about your decision as well.

I can't imagine having a wedding in any other location."

– Spencer Schoate, married on 9/28/2019