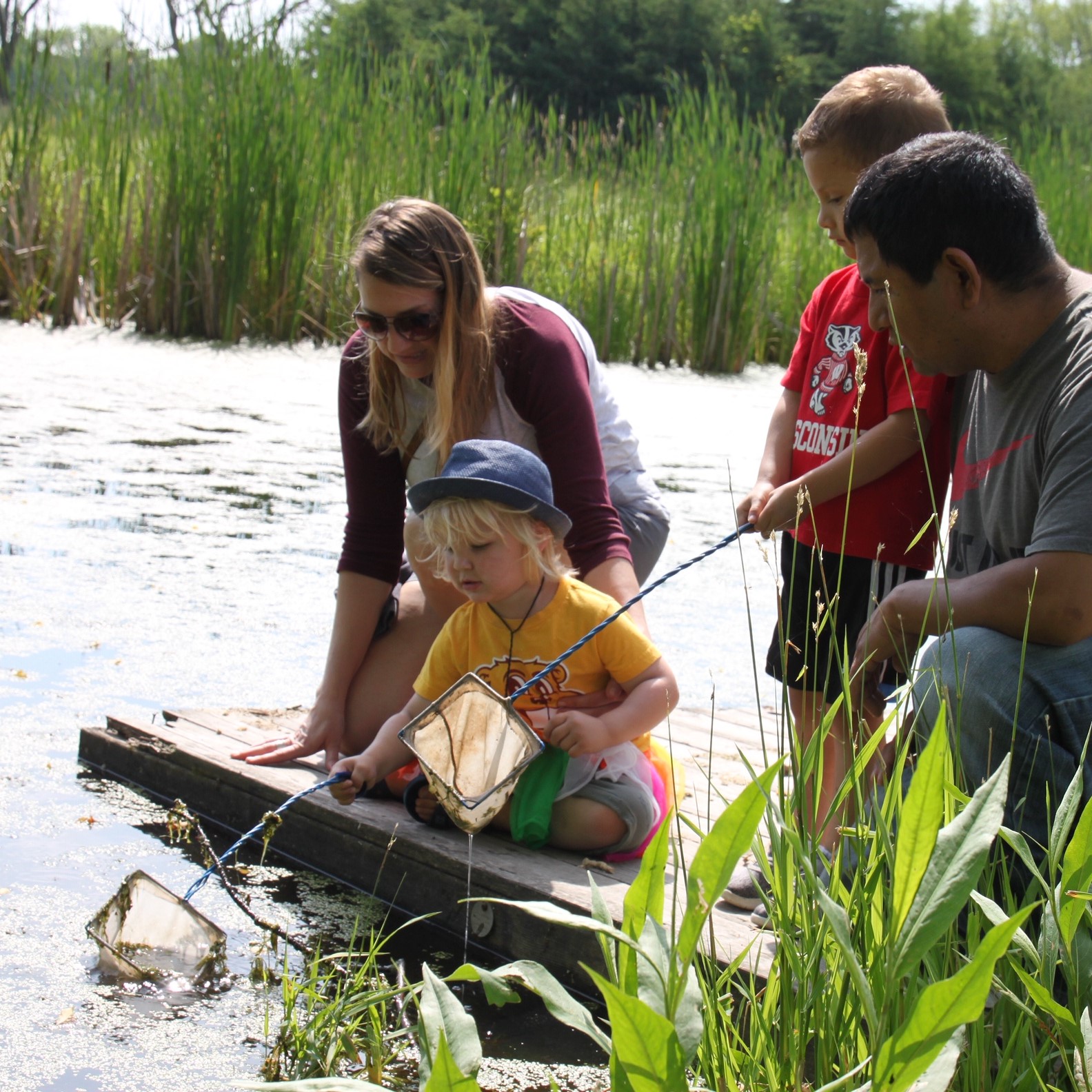 WONDER BUGS UPDATE:
Fall registration opens August 9!!

Interested in Summer Wonder Bugs? Click the button below to register.
Click here for Summer Wonder Bugs

Already registered? Login to access your program registration
Please follow these instructions when registering.
ALNC Members: Use your discount code to receive 10% discount. (Don't have a code, check your email or email us at alnc@aldoleopoldnaturecenter.org)
Register online or contact our Early Childhood Program Coordinator at wonderbugs@aldoleopoldnaturecenter.org or (608) 216-9383 with questions and for more information.
In the interest of public health during the COVID-19 pandemic, we will be operating differently until further notice, taking additional precautions to help decrease risk to our students and staff. How this looks may change depending on the program and the current metrics of our community. We will always err on the side of caution and cancel or modify programs if we even suspect we've had a positive case on site and therefore ask families to be prepared for last minute alterations or cancellations of programs. While this may be inconvenient and challenging, we strongly believe it is the correct choice in order to keep your family, our staff and our community as safe as possible. We will promptly share information with public health authorities, families and staff as soon as we learn of a possible or confirmed positive case. Depending on the program, changes in our operation during the pandemic include some or all of the following:
Our facility remains closed to the public until further notice.
We are requiring curbside pick-up and drop-off for some programs and outdoor meeting spots for others.
Most or all activities will take place outdoors, and we may need to cancel in the event of inclement weather.
Outdoor handwashing stations will be available throughout the ALNC grounds and frequent handwashing will be required.
All staff and participants (ages 2 and up) are required to wear masks when indoors and whenever possible outdoors. Please review our mask policy.
Our facility and materials will be disinfected frequently.
Groups will be kept small, and we will restrict the number of programs, family members, chaperones or others allowed on-site.
In the event of a positive case or other community metrics, some programs may be canceled or postponed with short notice in accordance with public health guidelines.
---
"If a child is to keep alive his inborn sense of wonder, he needs the companionship of at least one adult who can share it, rediscovering with him the joy, excitement and mystery of the world we live in."
– Rachel Carson

Introduce your toddler or preschool-aged child to a wonderful natural world. This program is specifically designed for children ages 2, 3 and 4. Each week, we'll explore a different seasonal topic through hikes, outdoor exploration, music, puppetry, songs, stories and more. Each session will include a snack. An adult must accompany all children to the program.
"We had a wonderful experience with Wonder Bugs. Our daughter still sings the Wonder Bugs song all the time and asks us to join in. She also has taken more of an interest in the natural world, especially when she sees something we talked about directly in the program (spiders, butterflies, frogs, etc)."
– Wonder Bugs Parent

For questions or to register by phone call (608) 221-0404 x 1
Wonder Bugs Objectives:
Provide an opportunity for parents to interact with their child in a natural setting,
Foster a sense of wonder for the natural world,
Foster admiration and respect for the land.
Registration Policy
Pre-registration and advance payment is highly recommended as there are a limited number of spots available. If you have a question about bringing a sibling to the program, please send us an email. If you are registered and will not be attending, please call to inform us of your child's absence. For questions, please contact wonderbugs@aldoleopoldnaturecenter.org or to register by phone, call (608) 221-0404 x 1.
Cancellation Policy
Please notify us of any cancellations at least 7 days prior to the session you are enrolled in (wonderbugs@aldoleopoldnaturecenter.org). If you inform us at least one week before, we will issue you a voucher good towards another Wonder Bugs class or register you for an alternate session of Wonder Bugs. Cancellations for multiple sessions incur a 15% administrative fee. Any non-attendance or cancellations after this point (7 days) will result in the charge of the FULL class fee. ALNC does not give refunds for Wonder Bugs, only vouchers good for credit for future programming. If ALNC cancels a class for any reason, you will be given the option of attending a different session or a refund.
Wonder Bugs On the Road
Supported by our Community Access Fund, we've expanded access to our Wonder Bugs Preschool Program by offering it – for free – at different Play and Learn sites throughout the Madison Metropolitan School District. Sign up through Play and Learn to participate in Wonder Bugs On the Road.