Aldo Leopold Nature Center (ALNC) is fortunate to have a dedicated team of Environmental Educators with a variety of backgrounds, who use their knowledge of local flora and fauna and their passion for environmental education to carry out our mission to engage and educate current and future generations, empowering them to protect, respect, and enjoy the natural world. ALNC Environmental Educators (EEs) have significant experience working outdoors with children and backgrounds in a wide variety of fields. All EEs have been through a thorough background check, are certified in Standard First Aid and CPR, and are fully-vaccinated against COVID-19.
To meet out Nature Preschool Staff, please visit our Nature Preschool Staff page.
Environmental Educators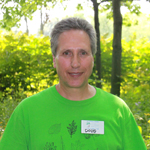 Doug Davis (Field Trips)
Doug has been a part-time environmental educator at ALNC since 2013. He is a retired middle school science teacher and forester. Prior to becoming a teacher, he worked for the U.S. Forest Service for several years in Minnesota and Idaho. He recently completed the Wisconsin Master Naturalist program and enjoys spending time outdoors with family and friends hiking, bird watching, and bicycling. When not exploring the outdoors, he can often be found juggling a variety of objects as he is also a seasoned performer.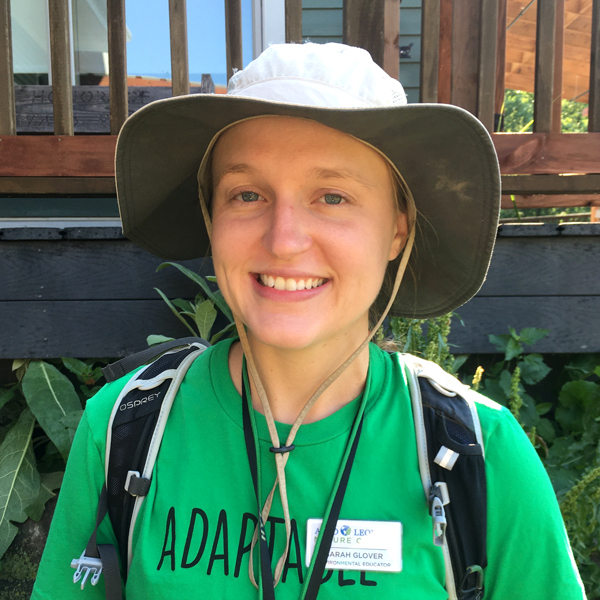 Sarah Glover (Field Trips, Nature School, Vacation Days)
Sarah grew up exploring nature and catching all kinds of animals in Alabama, and is excited to be doing the same with campers at the Aldo Leopold Nature Center. Before moving to Wisconsin, Sarah earned an MS in Environmental Management and Conservation and worked as an intern with the Forest Service. Sarah loves seeing the kids at ALNC light up over anything from an ant to a turtle!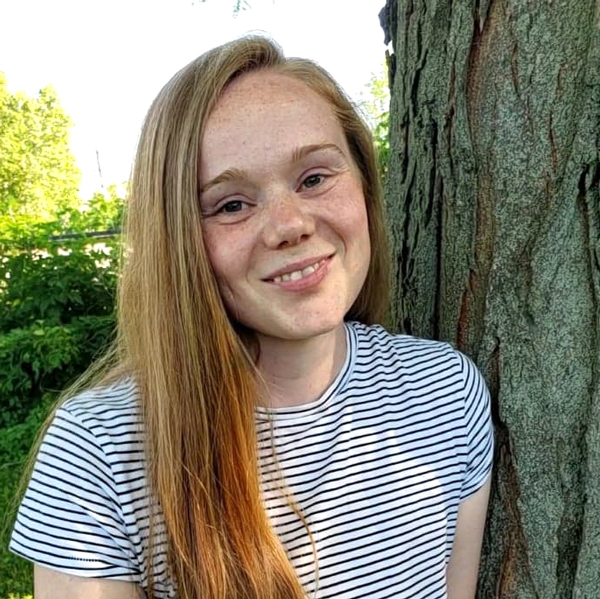 Natalie Jones (Field Trips, Homeschool, Vacation Days, Wonder Bugs)
Natalie is a Madison native who grew up camping, hiking, and otherwise exploring the outdoors. She is currently working towards a bachelor's degree in Sustainable Management from UW Superior. In her spare time, Natalie can be found biking, birding or spending time with friends and family.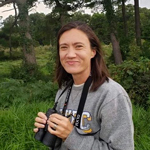 Melissa Kesling (Field Trips, Homeschool)
Melissa has been at ALNC since 2016 and has been in the teaching profession for 16 years, having taught in California for several years before returning back home to Wisconsin. She loves spending time outdoors exploring new places and adding birds to her life list. If she's not working, she's usually spending time with her family or out birding in and around Madison.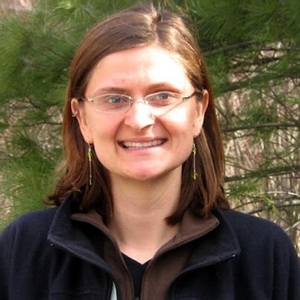 Nicky Mondroski (Field Trips)
Nicky has been an environmental educator for 20 years and has a bachelor's degree in Environmental Education from the University of Wisconsin Stevens Point. She has experience working with children as young as infants and as old as teenagers. Working for the Forest Service allowed her to teach children all across the country from different backgrounds. She spent two years at Nature's Classroom learning how to write curriculum, teaching team building skills and doing historical simulations. At Neighborhood House of Milwaukee, Nicky worked with every age of kids, but really fell in love with teaching the toddlers. For the past 12 years, she has loved working as a Naturalist at the Aldo Leopold Nature Center. Nicky is most looking forward to dipping in our pond throughout the year and watching the phenological changes with the children. In her free time, she enjoys knitting, running, traveling to other countries and camping and has 3 children who love coming to ALNC.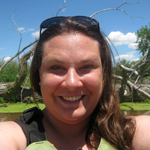 Kara Naramore (Field Trips, Homeschool, Vacation Days, Wonder Bugs)
Prior to joining the staff at ALNC, Kara performed seed and plant installation, aquatic plant surveys, consulting, rain garden design and integrated pest management. Prior to that, she worked at a day care where she implemented an environmental science program for children 4 years and up. She has spent 5 years living overseas, 4 in South Africa and 1 in Holland and speaks Spanish as well as a teeny tiny bit of Dutch. She enjoys live music, camping, hiking, kayaking among other outdoor activities – especially anything water related. She is a water and sun bug at heart and is not a fan of cold wintery weather, except that it means it's time to watch some Packer football!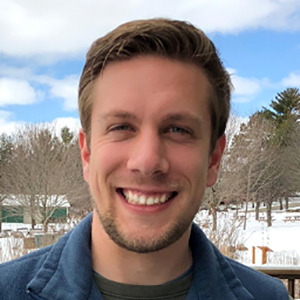 Brian Schneider (Field Trips, Homeschool)
Brian grew up traveling around the state of Wisconsin with his family and exploring the many landscapes the state has to offer. Originally from Wauwatosa, WI, he has spent the past 9 years in Madison after getting his bachelor's degree in Zoology and Environmental Studies from the University of Wisconsin. Brian's experience in environmental education started in college where he was a camp counselor for UW Camp Kesem and a nature club leader for middle school students in Madison. He has been an environmental educator at the Aldo Leopold Nature Center for 6 years and has enjoyed leading backpacking, canoeing and camping trips, as well as working camps and field trips with kids of all ages. Brian believes every day spent outside leads to new discoveries and that connecting with nature is an integral part of education. In his free time Brian enjoys birding, photography, camping, playing sports, and cheering on the Badgers, Brewers, Bucks and Packers.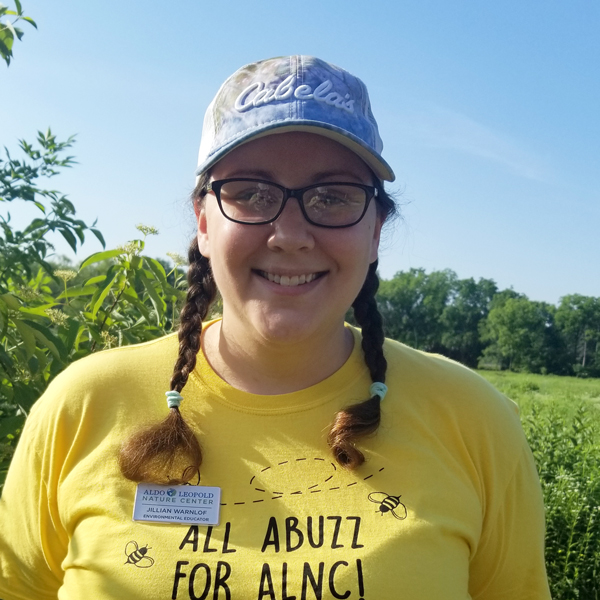 Jillian Warnlof (Field Trips, Nature School, Vacation Days)
Jillian was born and raised in Milton, WI and developed her love of nature camping in Wisconsin State Parks as a kid. She has a bachelor's degree in Biology with an emphasis in ecology and conservation from UWGB. This is her 3rd summer working as a naturalist but her first summer working at ALNC. She has been a naturalist at heart since she could walk! Jillian loves frogs, birds, trees and all Wisconsin wildlife. She enjoys hiking, kayaking, gardening and bird watching. She recently settled back to her hometown of Milton with her high school sweetheart and cat named Skittles.
Weekend Environmental Educators & Community Assistants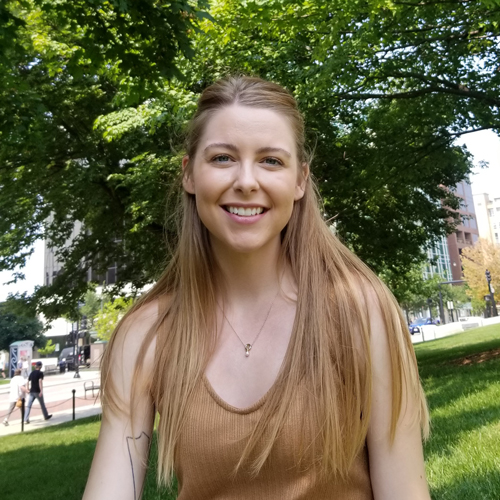 Courtney Gamer
Courtney grew up in Wisconsin where her love for wildlife and green landscapes fostered. She graduated from the University of Wisconsin-Madison in 2020 with a BS in Environmental Studies and a BS in Elementary Education. Her environmental interests include biodiversity conservation, ecosystem restoration and sustainability. She also enjoys exploring new plant-based recipes, drinking coffee, and coaching + playing volleyball.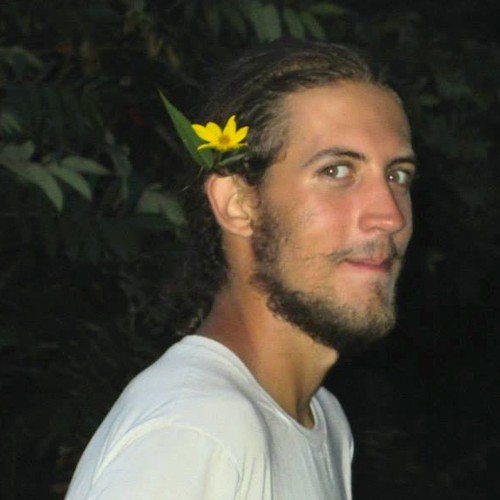 Nate Hinahara
Getting equal joy from the lakes of Minnesota as the waterfalls of Minas Gerais, Brazil, Nate's bi-cultural upbringing fostered an early appreciation of diversity in humans and the greater community of life. He is passionate about social and environmental justice, as well as community living and positive youth development. They got involved in youth work while getting a bachelor's in Biology and Environmental Sciences from UW-Madison, and now have nearly five years experience as the Teen Program Coordinator at a local neighborhood center. They also have nearly a decade of cooperative living experience in Madison, including being a co-founder of the housing co-op where they currently reside. Nate enjoys frolicking in the prairie, and spending quality time with his wife and daughter.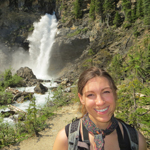 Kaitlin Knudson
After spending her formative years trailing toads, turtles, and butterflies, Kaitlin earned a bachelor's degree in biology from UW-Madison and, a few years later, a masters in education from Colorado State University. She has taught science, cultural studies, and literacy in both formal and informal educational settings, all in pursuit of helping people understand and feel community with the natural world. In working at ALNC, Kaitlin feels lucky to be able to help people of all ages build resiliency, connect, and heal through spending time in nature. In her spare time she enjoys cooking, gardening, and learning new ways to be a good citizen of planet earth.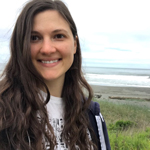 Ilsa Spencer
Ilsa grew up in New Zealand and Wisconsin, where she developed a passion for being outdoors and caring for the environment. She graduated in 2019 from UW-Madison with a Bachelor's in Environmental Studies and Geography. She enjoys hiking, camping, fitness and reading.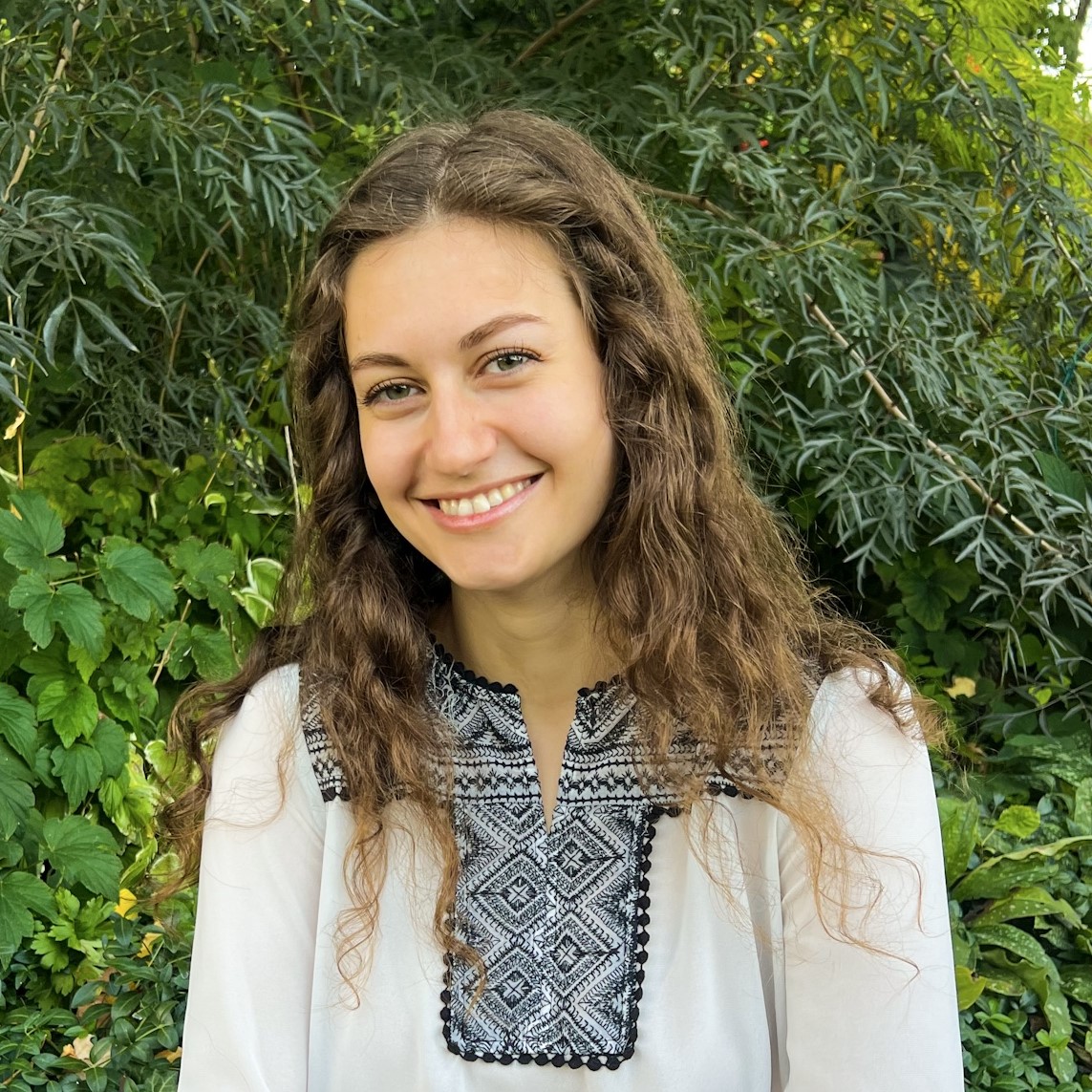 Lily Zander
Before graduating in 2021 with a B.S in Environmental Science and a B.A in Spanish, Lily spent the majority of her time helping out on her family's organic farm in South Central Wisconsin. While in college, she founded THINKponics, which is currently partnered with Rooted Inc. and Engineers for a Sustainable World as a social impact and environmental justice program dedicated to STEAM education and career exploration for underrepresented youth in Madison. When not helping out on the farm or with the THINKponics project, Lily can be found cooking, appreciating maps, learning new languages, or reading by the lake when the weather is warm.