Holiday Bazaar
December 8, 2019 @ 9:00 am

-

2:00 pm

Free
Looking for unique, one-of-a-kind holiday gifts while supporting local artisans and a good cause?
Visit Aldo Leopold Nature Center's 8th Annual Holiday Bazaar!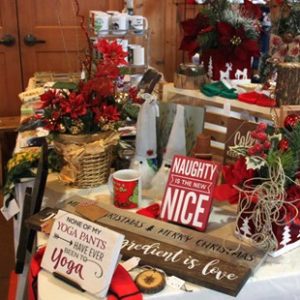 FREE Admission, FREE Parking!
The Holiday Bazaar features dozens of local, sustainable artists and vendors in a festive, holiday atmosphere — all while helping to support community-based environmental education programs at the Aldo Leopold Nature Center!
PERFECT FOR HOLIDAY GIFTS!
Peruse and sample delicious food from local sustainable businesses and take home fresh, holiday baked goods and treats from local bakeries and farms including gourmet candy, local honey, fruit toppings, specialty cheeses and more!
Purchase products from local artisans such as handmade soaps, jewelry, nature photography, art, hand-woven goods, wooden creations, lotions and so much more for all the people on your holiday lists!
SAME PRODUCTS, EXPANDED IMPACT.
Included in this year's Holiday Bazaar is ALNC's Support Central where you can buy crafts from all the vendors with proceeds directly supporting environmental education in Dane County.
Be sure to stop by the Aldo Leopold Nature Center's Gift Shoppe for a host of educational and nature-inspired gifts, including science kits, book, guides and, of course, the ALNC Ambassadors.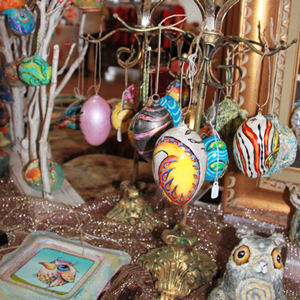 Have questions? Please contact duncan@aldoleopoldnaturecenter.org
2019 VENDORS INCLUDE:
J. Annie Imagery: Nature Photography
Keith and Karen Eirich: Creative Original Jewelry
Earth Delights: Sterling Silver Jewelry
FEED Bakery: Pastries and other Delicious Baked Goods
Sandy Burns: Handwoven Clothing
Wheatfield Hill Organics: Farmstead Crafted Food
Audra Ferreira: Egg Ornaments and Paintings
Karn Litsheim: One-of-a-Kind Repurposed Items
Leslie Walsh: Handspun Yarns and Nature Themed Bracelets
The Happy Kitty: Cat and Pet Goods
Echo Valley Farm: Farmstead Crafted Food
Chef K Clark Pickles and Preserves: Unique Pickles and Preserves
Thelma Allen: Gourd Art
Mulberry Woods: Wooden Picture Frames
Stacy Poehnelt: Christmas and Winter-Related Crafts
Haley Studio: Handspun Yarn and other Recycled Goods
Taj Janssen: Handmade Crocheted Clothes
Jennifer Van Wyk: Original Art and Photography
Cakes by Khandra: Amazing Baked Goods
Ann Windell: Acrylic Paintings on Glass and Canvas
Ubuntu Trade: Handcrafted Goods from East Africa
Charlene Stroede: Christmas Wreaths and Decorations
Cackle Bee: Bath and Body Products with Local Honey
Sandra Schwert: Homemade Soaps
Lisa Kraft: Potions and Lotions for Adventurers
Ron Endres: Prairie Seed Necklaces
A photographer may be onsite to document this event. If you would not like your photo taken, please advise the photographer. Thank you!