November 2015: Blue Marble – Earth from Space
October 31, 2015 @ 10:00 am

-

2:00 pm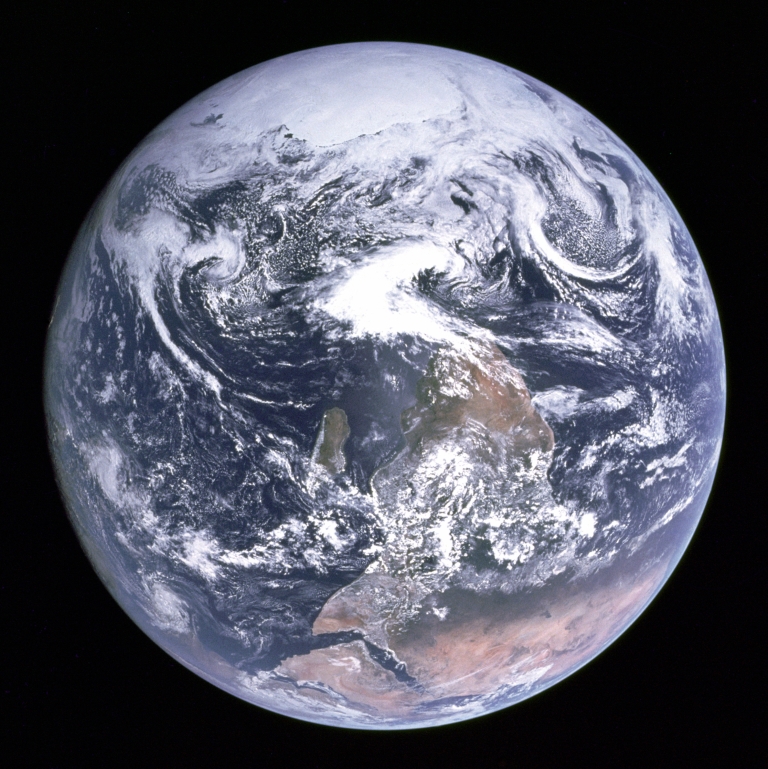 This month, we celebrate our brand new Immersion Theater and NASA software by taking a step back to look at Earth from space.
Planet Earth is home to countless ecosystems, overwhelming numbers of species, and billions of people. It's easy to think about the seemingly endless resources and the vast differences and diversity that cover our globe. But heading out into space and viewing things from another perspective, we are reminded that our fragile planet is alone in the vast darkness of our Universe – it's all we have, and we're all in this together!
Looking at Earth from Space is a relatively new concept, but something many in modern society take for granted. Visit ALNC's exhibits this month to explore this perspective – view satellite data visuals and beautiful imagery in our new Immersion Theater and Science on a Sphere and check out other interactive Earth science displays and hands-on activities. Rekindle a deeper appreciation for our living and breathing planet; it is beautiful and fragile, and it is our home.
November Exhibit Programs:
Our Pale Blue Dot – Science on a Sphere: In this Science on a Sphere production, we imagine the sense of wonder and astonishment that, decades ago, occurred each time a ground-breaking image of Earth was returned from off-world. Humanity has always gazed upward to the stars. Now, we are finally looking back. This new perspective seems to rekindle a deeper appreciation for our living and breathing planet. Movie length: 7:38
EarthCast – Kids Climate Cast: Broadcast yourself from around the globe in our green screen studio.
Google Earth – Exhibit Touchscreens: Explore Earth – zoom in and out and get a new perspective with interactive Google Earth on our dynamic touchscreens!
Water in the Anthropocene – Current Climate News Kiosk: Evidence is growing that our global footprint is now so significant we have driven Earth into a new geological epoch — the Anthropocene. Human activities such as damming and agriculture are changing the global water cycle in significant ways. This data visualization charts the global impact of humans on the planet. Run time: 3:51
Blue Marble Mix-and-Match – Phenology Center: Our planet is an interesting and beautiful place, marked and shaped by the processes around us. As seen from Outer Space, Earth's surface carries scars caused by wind, water, fire, and extraterrestrial forces. Can you match these NASA images with the category in which they belong?
Related Events