October – Phenology and Technology
October 3, 2015 @ 10:00 am

-

2:00 pm
Fall is such a lovely time of year to pay attention to seasonal changes like migrating birds, colorful leaves, and insects taking their last flights in the cooling days. This month at ALNC, we'd like to encourage you to visit our exhibits and grounds, learn about Earth's cycles and phenology, and use some fun new technology to observe and record the world around you. You and your family can have fun with phenology – explore a variety of nature records and techniques, practice on our grounds, and find the style that works for you. Bring a smart phone, use our touchscreens, or even make a nature journal to assist as you collect data and explore!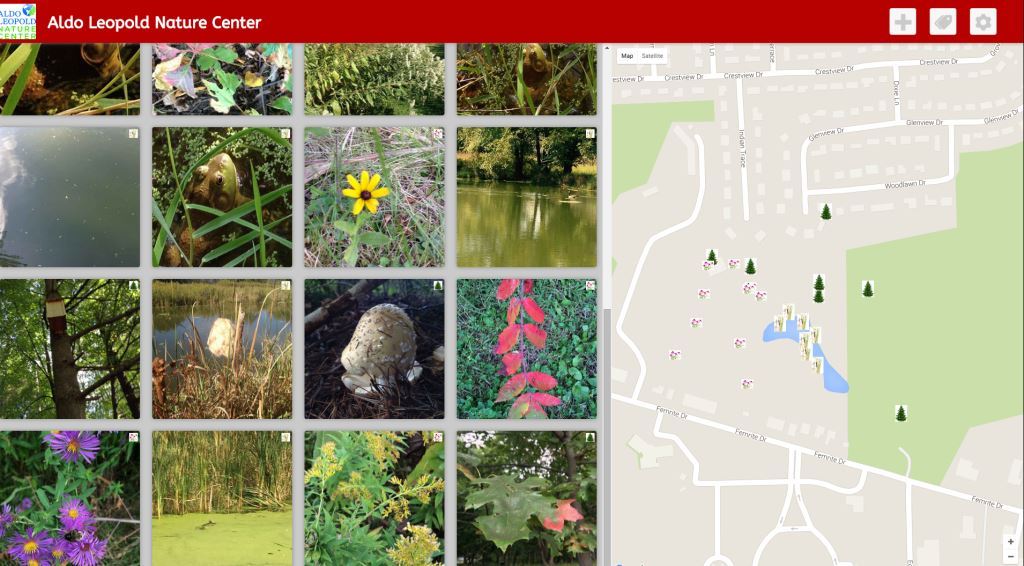 Programs:
Siftr – Front Desk
At ALNC, we are constantly striving to find inventive new ways to engage students and visitors in exploring the outdoors. We invite you to help us use and test Siftr, a new field-based learning program accessible from your smart phone or tablet. Stop at the front desk for more information!
Phenology Scavenger Hunt – Front Desk/Exhibit Touchscreens
Created in conjunction with students in UW's Nelson Institute, this scavenger hunt introduces you to the concepts of phenology (observing and recording nature) and how to look for plant and animal species you may find on our grounds. Then, enter your observations into our phenology database on the Exhibit Floor Touchscreens! Visit the front desk for more information.
Phenology – Nina Leopold Bradley Family Phenology Center
Aldo Leopold is known for the meticulous nature records he kept throughout his life. He involved his family in this practice, and together, they observed and recorded the emergence of dozens and dozens of species each year on their land in Baraboo, WI. Here, his daughter, Nina Leopold Bradley, talks about her father and their phonological records – and what these nature journals have taught them about climate change in Wisconsin.
Photo Phenology – "Current Climate News" Exhibit Touchscreen
For one year, ALNC naturalist Betsy Parker went to the same location in the UW Arboretum (between 8:30 and 9:30am) each week and took a picture and recorded 20 seconds of sound. See them now, all strung together, in seven minutes. Watch the seasons change and hear the sounds evolve.
Loop – Science on a Sphere
Nature is full of circles and cycles. Learn about circulation and what is going on in the world around you – your scientific curiosity will be compelled and creative exploration inspired!
Nature Journals – Nina Leopold Bradley Family Phenology Center
Aldo Leopold said, "keeping records enhances the pleasure of the search." Learn about Leopold and his record-keeping and make your own journals to get you started with your own phenology!
Guided Nature Hikes – Hike our grounds with a naturalist to learn about changes in wildlife and the landscape at ALNC throughout October. Inquire about guided hikes at the front desk (hikes are dependent on naturalist staff availability).
Related Events