Your child has off of school – now what? Bring them for a day of exciting learning and adventure at one of our Vacation Day programs! Offered during winter break, spring break, and other major vacation days that many area school districts have off, these programs are a perfect way to keep your child engaged on their days off!

All vacation day programs are drop-off programs appropriate for children ages 5-12 years. Please bring a sack lunch for all full-day programs! AM and PM snacks are provided. Scholarship funds available upon request.
Extended Day is also available again this year to help meet the needs of parents with busy schedules. During before and after program hours, children can participate in supervised outdoor games, exploration, or just playing or relaxing before or after an active day. To register for individual days, click the link on the Vacation Day program page.
Drop off and Pick up times for Extended Day options:
AM:  Drop off your child as early as 8:00am, program starts at 9:00
PM:  Program ends at 4:00pm, must pick up by 5:30pm
School year 2018-2019 dates: ALNC anticipates holding Vacation Days on the following 2018-2019 dates, although reserves the right to make changes to this schedule. Dates will be posted seasonally for registration.
October 12, 26
November 2, 9, 15, 21
December 3, 10, 26-28, 31
January 2-4, 18, 21, 25
February 8, 18
March 8, 18, 22, 25-29
April 5, 11, 19, 22, 26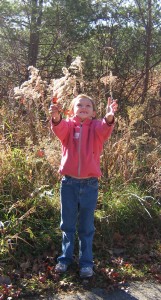 Registration policies
Your registration is not completed until payment is received and your payment is non-refundable unless the class is cancelled by ALNC staff. Pre-registration and advanced payment is highly recommended as classes do fill up.  For questions or to register by phone, call 608-221-0404 x 1.
Medical Form
Completed medical information is required for all Vacation Day participants. We utilize a web-based medical records system called "CampDoc". You will receive an email from "CampDoc" requesting that you submit information prior to your child's first program arrival. Please contact the Program Coordinator if you have any questions or problems.
Cancellation Policy
Please notify us of any cancellations at least 7 days before the program.
If you inform us:
At least 2 weeks in advance, we will provide a refund (minus 15% administrative fee) or transfer you to an alternate session.
At least 1 week in advance, we will issue you a voucher (minus 15% administrative fee) or transfer you to an alternate session.
Any cancellations or non-attendance after 1 week will result in a full charge of the class fee.